Urbano Network London networking lunch
Karpo Restaurant
23-27 Euston Road
London, NW1 2SD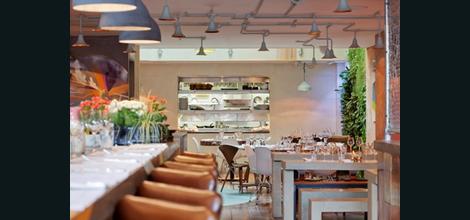 Wednesday December 5th

12:30pm
Member £20.00 + VAT
Non-Member £25.00 + VAT
Urbano Network holds two networking lunches a month in London. Our first networking event in December is a networking lunch at Karpo Restaurant in King's Cross, London.
Our select roster of host venues from an exlusive list of London's best hotels and restaurants provide a quality lunch while Urbano serves up London's most diverse menu of networking.
Urbano's London networking events are open to all companies regardless of size, sector or area. Non-members are more than welcome and the mix of business owners, company directors, senior managers and corporate representatives from across all business sectors in London ensures a lively, relaxed and effective quality networking.
The emphasis is on relaxed and friendly and facilitated networking and plenty of chance to talk, share information, build associations and develop new business. Urbano's events attract senior people from larger companies and the events are definitely seen as catalysts to business opportunities, with Urbano's unique online Event Groups keeping contacts connected long after the event has finished.
Karpo, our hosts for this networking lunch, are based in King's Cross, London and have three areas - restauarant, mezzanine and basement bar. The kitchen is run by Head Chef Daniel Taylor and we are promised dishes inspired by his southern US upbringing.
Networking event menu*
Pappardelle, wild mushrooms & sage (and salad)
Roast cod, braised fennel, saffron & aioli
Slow cooked pork belly, anchovy dressing, and cavalo nero
Karpo beef burger, pickles & chips
Shared bowls of chips!
* Choose one dish and indicate choice in Notes when booking.
Join corporates and business owners, creatives and professionals from King's Cross and across London for our special lunch, a complimentary drink and plenty of energetic networking.

* Non-member prices quoted on the Urbano website are the discounted rate for a company's first two visits. The price quoted on the payment page (usually £28 - £45) is the price relevant for you.
Each Urbano event has a unique online Event Group where every attendee and their company is profiled, accessed through your own Urbano Dashboard. Members get access to full contact details of every attendee. All attendees can access the profiles of people you meet at this event through the Event Group published after the event.