London networking event - networking lunch in Mayfair
The Only Running Footman
5 Charles Street
Mayfair
London, W1J 5DF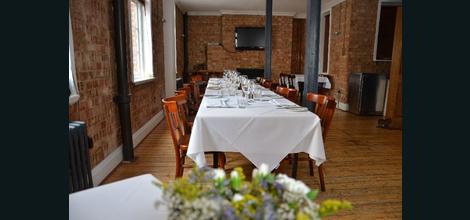 Wednesday January 9th

12:30pm
Member £20.00 + VAT
Non-Member £28.00 + VAT
Urbano Network, London's most innovative business network, holds regular networking events in central London. Urbano's London networking events are open to all companies regardless of size, sector or area.
Urbano Network's London networking events calendar includes two networking lunches each month held in fine restaurants and hotels in central London, where our host venues provide a delicious lunch while Urbano serves up the most diverse and effective networking in London.
Non-members are more than welcome to attend any of our networking events and our networking lunches attract a mix of business owners, company directors, senior managers and corporate representatives from across all sectors of London business. All our networking events are lively, friendly and supported by a unique online Urbano Event Group (see below).

To attend this event FREE as part of our January Membership Offer, please click here: Urbano Membership Offer

For this London networking lunch we will be in the private room of The Only Running Footman in Mayfair. round the corner from Berkeley Square and five minutes from Green Park Underground. Included in the price is a special lunch menu and a complimentary drink.
Networking event menu*
Chicken and Leek Pie
Or
Beer Battered Haddock & Chunky Chips, Proper Mushy Peas, Tartar Sauce
Or
Almond Crust Brie Cheese with Cranberry Compote & Pita Bread (v)
Complimentary glass of wine
* PLEASE INDICATE YOUR CHOICE IN NOTES WHEN BOOKING *
Each Urbano event has a unique online Event Group where after every event all attendees can access the profiles of all the other attendees through their own dashboard. Members get access to full contact details of every attendee.
* Non-member companies are allowed to attend up to three networking events. Non-member prices quoted on the Urbano website are the discounted rate for a company's first two visits. The price quoted on the payment page is the price relevant for you.