Urbano Build networking breakfast
Royal Institute of British Architects
66 Portland Place
London, W1B 1AD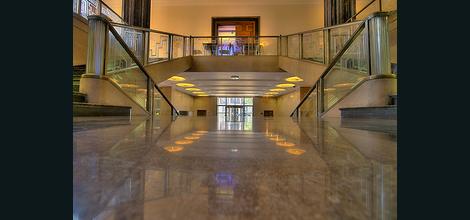 Thursday January 24th

8:00am
Member £24.00 + VAT
Non-Member £28.00 + VAT
Urbano Build is a programme of regular networking events in London aimed at architects, developers, property investors, designers, interior designers and other professionals associated with the built environment sector to make connections, gather information, create associations and find new business opportunities.
Urbano Build events are stripped down conferences, exploring interesting themes and built around great speakers, where the the focus is on networking and creating connections and opportunities. You always meet a diverse range of businesses and their representatives in a lively session of informal but facilitated networking.
Our hosts are The Royal Institute of British Architects (RIBA) in Portland Place, with the presentation taking place in the Gallery space on Floor One.
For the past three years, Mark Herring, Urbano Network's MD, has been bringing together audiences to hear high-profile sector speakers, such as the The Minister for Architecture, the Chairs of CABE and BURA, Martha Schwartz (landscape architect), Theis + Khan, Jackie Sadek, CEO of UK Regeneration and Mark Bew, the Government's BIM Champion, amongst others.
IF YOU HAVE ARRIVED HERE THROUGH A GOOGLE SEARCH FOR 'NETWORKING EVENTS FOR ARCHITECTS' OR SIMILAR, YOU HAVE MISSED THIS EVENT. BUT URBANO HOSTS REGULAR NETWORKING EVENTS FOR THE DESIGN/ARCHITECTURE ETC COMMUNITY.
PLEASE CLICK HERE FOR DETAILS OF OUR LATEST EVENTS:
Urbano London Networking Events

Our guest speaker is Wayne Hemingway of Hemingway Design - profile below.
Testimonial
"I have a lot of time for Urbano Build network. They have a philosophy of "exchanging value" that I find rather empowering. Urbano Network is a facilitating vehicle, brokering opportunities for smaller companies to get involved, both with each other, and with larger partners. They champion quality suppliers, especially in areas such as BIM, design and new technologies." Jackie Sadek, CEO - UK Regeneration
About Wayne Hemingway
From their origins on Camden and Kensington Market in the 80s, Wayne alongside his wife Gerardine built Red or Dead into a global fashion label, which was sold in a multi million cash sale.
In 1999, HemingwayDesign was created. Since then, Wayne and his design team have been at the forefront of sustainable homes and community design, from master planning, architecture, landscaping and marketing.
Hemingway Design have worked with various borough councils, Development Aencies, English Partnerships and brands such as Coca Cola, John Lewis Partnership, B&Q, Sainsbury's,Sky TV, Sony, The Royal Mail, Cafe Direct, Hush Puppies, G Plan and The Caravan Club.
Wayne will be talking about his approach to design and especially sharing his views on what makes design sustainable and habitable.

Event Format

8:00am – Registration, coffee and pastries
8:20am – Presentation by Wayne
8:50am – Q&A

9:00am – Informal and facilitated networking
Each Urbano event has a unique online Event Group where every attendee and their company is profiled, accessed through your own Urbano Dashboard. Members get access to full contact details of every attendee. All attendees can access the profiles of people you meet at this event through the Event Group for this event.