Urbano Create & Tech Members Networking Round Table
Urbano (Create- Tech)
Urbano Create-Tech
Online, Online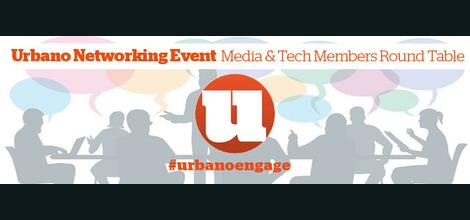 Wednesday January 27th

10:30am

Urbano (Create- Tech)
Member £60.00 + VAT
Non-Member £100.00 + VAT
Urbano hosts a calendar of different events designed primarily to bring together those representing companies from our different business Communities: Build, Media, Finance, People, Host, Tech, and UWACTE (Urbano Women In Architecture, Construction, Technology and Engineering).
For this event, we will be hosting Urbano Create & Tech focused members to participate in a 'round table' discussion format, facilitated by Mark Herring, Urbano's Connector-In-Chief, whose primary focus is to connect companies who can find potential areas where they can collaborate, improve each other as businesses and business people, and find new opportunities.
Our Create Community has a range of companies from across the brand, marketing, communications, digital, PR, photography/video, and other similar agency specialists. Our Tech Community includes an even wider range, including those who support companies in the IT, hardware and software support needs, but also technology in areas like construction, architecture and engineering.
This, and future Round table events, will bring together companies and seek to find the Venn of connections between them all - as two distinct sectors and individually - in terms of the services they offer and those they offer them to.
Exclusive and private for Urbano Members. One person per company. Create-Tech Community Members: This event is FREE. Email Mark to nominate your representative and ask for an invitation. Numbers limited.