How EVs Can Help Your Journey to Zero Carbon
Urbano Evs
Urbano Network
Urbano, W1N NER5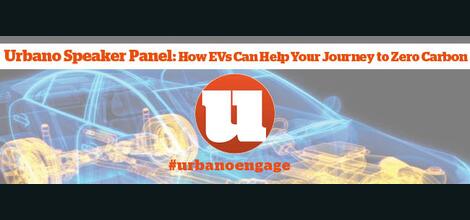 Saturday October 31st

10:30am
Member £0.00 + VAT
Non-Member £0.00 + VAT
In 2021, Urbano network celebrates 10 years as a business community, focused on connecting our member companies – particularly SMEs – to information, opportunities, ideas and each other.

Our primary role is to get companies to engage, talk to each other, and share information and experience. We have a proud record of championing issues such as diversity, sustainability, and workplace wellbeing, especially because they give SMEs a commercial advantage as specialists able to advise large companies on their focus for the future. We also offer services like tendering information to them and supply chain engagement with larger companies.

Our network consists of different Communities: Build, Create, Finance, Host, People, Tech & UWACTE (Urbano Women In Architecture, Construction, Technology & Engineering). Urbano has a proud record of introducing companies of different sizes and from discrete sectors to encourage collaboration and explore how technologies like blockchain, BIM and VR/AR can be used across their own sectors.
We have championed green and sustainable business practices since 2002 in Shoreditch where we created our first networking community. To achieve the targets in the Paris Agreement will involve more collaboration, more engagement, and a different way of measuring profitability.
Urbano has highlighted and supported environmental awareness in business since 2002 and support organisations like the Good Law project. We will also be looking to undertake an audit to become a UK member of B Corps, the global body for-profit businesses to demonstrate their commitment to having a positive impact on society and their environment.
To acheive our own aim to become a Net Zero Network in 2021, we bought an electric car and we want all companies to replace their current petrol and diesel vehicles - whether personal or commercial - with EVs.
In light of the government's Green Industrial Plan and the growth of EVs, our panel for this event will look at the options for going electric and how challenges like charging infrastructure are being ansdwered by some great British companies.
Videos and podcasts of our previous events can be downloaded here: https://www.urbanonetwork.co.uk/communities/podcasts
** THIS EVENT IS FREE FOR REPRESENTAIVES OF MEMBER AND NON-MEMBER COMPANIES, BUT ONLY MEMBERS WILL GET ACCESS TO ATTENDEE DATA **