The Future Homes Standard: Changes to Part L and Part F of Building Regulations
Urbano Future Homes Standard
Urbano Online
UK, W1N NER5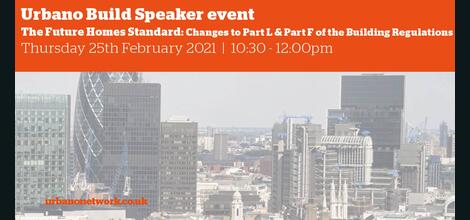 Thursday February 25th

10:30am

Urbano Future Homes Standard
Member £0.00 + VAT
Non-Member £0.00 + VAT
Urbano Network is London's leading pan-sector independent business network with over 5,000 Member & Associate Companies, ranging from boutique practices and SMEs, to corporates and PLCs.
Urbano Build is one of our most vibrant business communities with its own programme of regular networking events in London aimed at architects, developers, property investors, designers, interior designers and other professionals associated with the built environment sector to make connections, gather information, create associations and find new business opportunities.
This event will examine changes to the Future Homes Standard, including Approved Documents for Part F, L and guidance on overheating in residential buildings (new and existing). This presentation will alo look at how the changes to Building Regulations will address the next stages in the promised journey towards zero carbon in construction.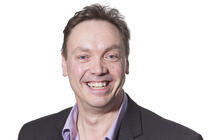 Presenting this session will be Geoff Wilkinson, Managing Director of Wilkinson Construction Consultants, award-winning Approved Inspectors.

Geoff is a qualified Chartered Surveyor and Fire Engineer, and appears frequently in the national and international press, TV and radio, and writes a regular column on Building Regulations in Architects Journal.

A second session on March 25th will look at the Future BUILDINGS Standard which covers the same areas but for non-residential buildings. The Government has recently published the draft guidance which accompanies the January 2021 consultation on the Future Buildings Standard and Part L and Part F of the Building Regulations.
The consultation responses have to be in by April 13th, 2021.
** This and other Urbano events are free for Urbano Members. Our events are also free for representatives of Non-Member Companies who have not used up their quota of THREE places at our events for its team members.

If you click through and get charged a fee, please email the office here and we can see if you have used your quota. This applies to those companies previously members of Urbano.

To find out why, please click here.