London networking lunch - Gilt - City of London
Gilt London
14 New London Street
London, EC3R 7NA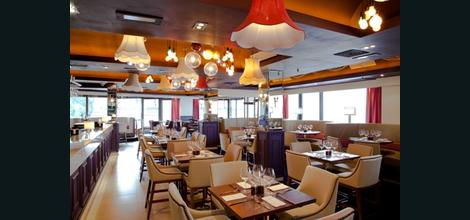 Thursday January 31st

12:30pm
Member £20.00 + VAT
Non-Member £28.00 + VAT
Urbano Network hosts a varied calendar of weekly London networking events, including two networking lunches per month. Urbano's networking events are open to all companies regardless of size, sector or area. Non-members are more than welcome and the mix of business owners, company directors, senior managers and corporate representatives from across all sectors ensures a lively, relaxed and effective quality networking.
This networking lunch follows the Networking Masterclass which is being delivered in the morning at the same venue. If you have booked the Masterclass, your networking lunch is included.

The emphasis at Urbano's networking is on relaxed and friendly and facilitated networking. There are is always plenty of chances to talk, share information, build associations and develop new business. We make introductions between businesses where we thing there will be common interest and value, often using knowledge gained by previous conversations.
Urbano's events are aimed at senior people from all sizes of companies and the events are definitely seen as catalysts to business opportunities, with Urbano's unique online Event Groups keeping contacts connected long after the event has finished.
Our host venue for this networking lunch is Gilt London is the City of London. Hidden away in the historic back streets behind Fenchurch Street, Gilt London offers delicious food by day and is lively cluband bar by night.
Join business owners, company directors and professionals from across London and beyond. Included in the price is a special lunch buffet from Gilt's new menu and a complimentary drink.
Each Urbano event has a unique online Event Group where every attendee and their company is profiled, accessed through your own Urbano Dashboard. Members get access to full contact details of every attendee. All attendees can access the profiles of people you meet at this event through the Event Group published after the event.