Host Community Networking Round Table - Roadmap to venue openings
Urbano Host Event
West End, Soho & Shoreditch
London, W1N N3R5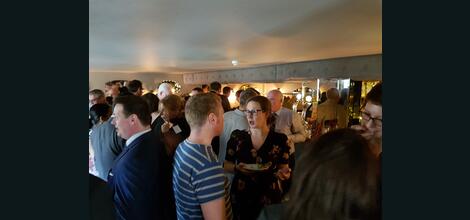 Wednesday April 21st

10:00am
Member £0.00 + VAT
Non-Member £0.00 + VAT
Founded 10 years ago, Urbano Network is an independent business networking community whose focus is to help all sizes and sectors of companies - and those that represent them - to connect, engage, share knowledge, find ways to improve as companies, and generate new business opportunities. A key part of these networking activities was to host events at a diverse list of bars, restaurants, museums and other venues and, in turn, bring new business audiences to these spaces. Since March, we have operated exclusively online, but hopefully the end to our screen lives is in sight.

Following the recent next step of the road map to the end of lockdown, hospitality venues have been allowed to serve people outdoors and subject to other Covid measures, including social distancing. This Wednesday, we will bring together those who manage and market venues to look ahead to get a picture of what the summer will look like.

Leading our speaker panel will be Katie Avon, Director of Marketing for Grosvenor Britain & Ireland, whose heartland is London's West End where they support 1,000 businesses. Joining Katie, who will discuss the group's al fresco dining plans for Mayfair, will be will be representatives from Church House Westminster, Dishoom, Lambeth Palace & Rich Mix, and others from across London. Please book this free interactive discussion to share your plans and expectations.

We also invite Urbano member businesses and others who are managing the return of staff to their offices and shared office spaces to book and give their own timetables for staff returning. In what we hope will be a showcase for those places openings to visitors, we want to provide a supportive event which allows a realistic exchange of the expectations of corporate and personal customers.