Host Community Networking Round Table - Roadmap to venue openings
Urbano Host Event
West End, Soho & Shoreditch
London, W1N N3R5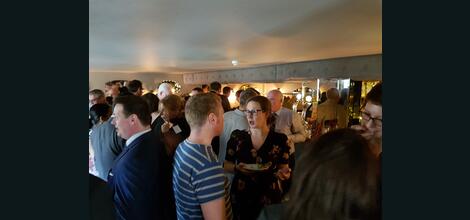 Wednesday April 21st

10:00am
Member £0.00 + VAT
Non-Member £0.00 + VAT
Urbano hosts a calendar of different events designed primarily to bring together those representing companies from our different business Communities: Build, Media, Finance, People, Host, Tech, and UWACTE (Urbano Women In Architecture, Construction, Technology and Engineering).
On April 12th, the next step of the road map out of lockdown states: "Hospitality venues will be allowed to serve people outdoors at Step 2 and there will be no need for customers to order a substantial meal with alcoholic drinks and no curfew, although customers must order, eat and drink while seated ('table service'). Wider social contact rules will apply in all these settings to prevent indoor mixing between different households".

This event is designed to bring together those who manage and market venues, including restaurants, bars, hotels and other visitor attractions like museums, together with those Urbano members which are bringing team members back to their offices and dhared office spaces.

In what we hope will be a great showcase for those places openings to visitors, we want to provide a supportive, private event which allows a realistic exchange of the expectations of orporate and invidividual clients and customers.

In particular, we will focus on the London, including the West End - Soho, Fitzrovia, Mayfair and beyond - Shoreditch & the City of London, along with other cities and towns.
We will have featured guest speakers (TBC) and the event will be hosted and facilitated by Mark Herring, Urbano's Connector-In-Chief.

Venues - if the system charges you, email the office!
Book now