Urbano February networking evening London
Piccolino Heddon Street
21 Heddon Street
Mayfair
London, W1B 4BG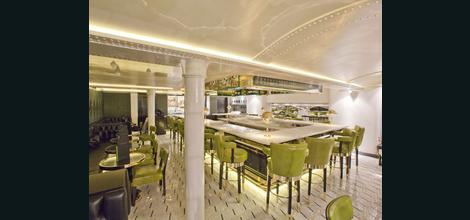 Wednesday February 13th

6:00pm
Member £0.00 + VAT
Non-Member £28.00 + VAT
Our February London networking evening event will be hosted by Piccolino in Heddon Street, the famous courtyard off Regent Street where David Bowie shot his cover for Ziggy Stardust (the phone box is still there).
Urbano's London networking evenings are free to members* but non-members are always welcome. These networking evening events always bring together a diverse mix of business owners, directors and senior managers from across all sectors of London corporate and commercial sectors.
Urbano monthly London evening networking events are famously relaxed and informal events, with facilitated networking and a unique online Event Group for post-event networking. Everyone is also given an attendee sheet with the details of every company and their representatives.
You will enjoy a couple of complimentary glasses of wine and a selection of stone baked home-made pizza slices, share 'n' tear garlic breads and cheeses courtesy of the venue. There will be a pay bar for the thirsty or exotic. Piccolino brings a taste of authentic Italian to London and their downstairs bar area (pictured) will share in delivering the intimacy and informality that an Urbano event delivers, not least because even we sound Italian!
At an Urbano event, no-one just talks business, at least not in that direct 'Hi, I'm Brad! Here is my brochure!' way. Everyone gets to meet each other in a friendly, unhurried and informal way. Urbano's MD, Mark Herring, helps you find interesting contacts within the roomful of business owners, directors, partners, senior managers and entrepreneurs.
The conversations are always unpushy and the emphasis is on making connections with everyone, and like all Urbano events the evening is seen as a catalyst to future business opportunities, collaborations, associations and potential new contracts.
Urbano's evening networking events are free for members. Or you can book and pay as a non-member. Non-member companies are always welcome at Urbano networking events . See the link below for membership terms and details on how to join Urbano in time to attend this event free.*
Testimonial
"Urbano evening events are the best nights of networking I have ever had. I have been to hundreds of events but the mix of people and connections I make are always brilliant for me and my business. Truly the most fun and productive nights EVER. And you can quote me on that."
Maverick Litchfield Kelly, Neath Films (www.neathfilms.com)
* Join Urbano and your company can attend this and all our monthly evening events free! For details,click on Membership for our latest membership offer.

* Non-member prices quoted on the Urbano website are the discounted rate for a company's first two visits. You can continue to attend events but the prices rise and the price quoted on the payment page (usually £28 - £45) is the price relevant to you.
Each Urbano event has a unique online Event Group where every attendee and their company is profiled, accessed through your own Urbano Dashboard. Members get full contact access to every attendee and a host of other unique networking tools. All attendees can access the profiles of people you meet at this event through the Event Group published after the event.