Future Foundations Network - Networking Evening
Sagal Group Showroom
1st Floor
77 Bastwick Street
London, EC1V 3PZ
Thursday October 21st

6:00pm
Member £12.00 + VAT
Non-Member £15.00 + VAT
Event Supporters

JAW Sustainability provide specialist sustainability support for construction and fit-out projects of all types through the planning stages to handover and occupation.
Future Foundations is a networking group for young professionals in the construction and property industry (aged between 18 and 35) to build relationships with their peers. The group was launched by JAW Sustainability - an Urbano Member company - in 2019 and we are delighted to support their aims through our platform to raise awareness and opportunities within our Urbano Build community and beyond.

The networking evening event will be facilitated by Charlie Curry, Associate Director of JAW Sustainability and hosted at Sagal Showroom by fellow Urbano Member, Natalie Rice, Creative Director at Sagal.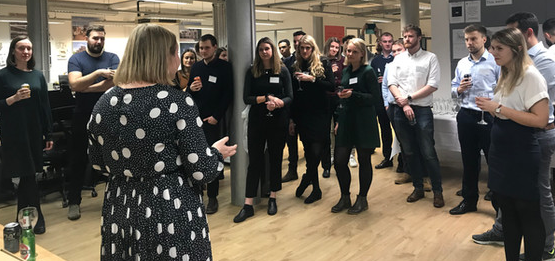 Beer, wine, soft drinks and pizzas will be available. Pre-booking is essential.
Networking Masterblast for Apprentices, Graduates, Trainees and Junior Consultants (Before the event)

Prior to the Future Foundations networking evening, Mark Herring, Connector-in-Chief at Urbano, will be running an open Networking Masterblast - a fast-paced and fun way to gain confidence and develop essential networking skills for those at the start of thgeir careers.
The Masterblast is open to representatives from all sectors - build, creative, tech, legal, finance, etc. If you are interested in the Masterblast please book separately here.
___________________________________________________________________________
The Future Foundations Networking Event and Masterblast are open to non-members to book and not restricted to usual Urbano membership terms. Pre-registration is essential. Use the password 'Future' when booking if you are shown a fee higher than advertised.