Urbano networking evening
Devonport House
King William Walk
Greenwich
London, SE10 9JW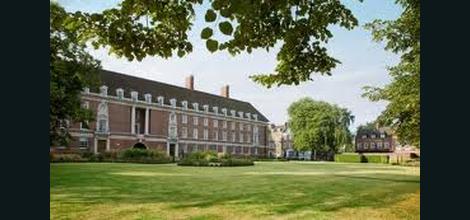 Thursday August 11th

6:00pm
Member £0.00 + VAT
Non-Member £25.00 + VAT
Our August event is a summer barbecue in the garden of De Vere Hotel's stunning Devonport House in Greenwich.
Urbano evening events are friendly and fun, a great way to catch up with business friends and make new connections with a diverse mix of professional and creative company owners, directors, senior managers and entrepreneurs.
Urbano's team will be on-hand to facilitate introductions using datasheets with the contact details of every attendee. Prior to the event, an event group is published online where you will be able to visit the profiles of the other guests, so you won't feel you are entering into a room full of strangers, nor will you ever fear losing a business card again as each event group is archived.
Each attendee can enjoy a couple of complimentary drinks on Urbano (with a pay bar available so the imbibing can continue into the evening) and delights from the grill included in the price.

Menu
Beef burgers, sesame seed baps
Cheese Spiced bean burgers (vegetarian)
Pork sausages barbeque sauce
Cajun spiced chicken thigh
Jacket potatoes
Chef's salad
Coleslaw
Selection of relishes and chutneys
Complimentary drinks (two from): house red/white wine or bottled beer or orange juice
Greenwich Station is seven minutes from London Bridge and five minutes walk from the hotel. Or make a real evening of it by taking the river shuttle from the many stops in central London to Greenwich Pier.
If you are eschewing the Costas this August and you would like to spend a pleasant evening discussing business, making new contacts and enjoying some evening sunshine, please book now as numbers are limited.