Urbano networking evening in Shoreditch
Rich Mix
35-47, Bethnal Green Road
Shoreditch
London, E1 6LA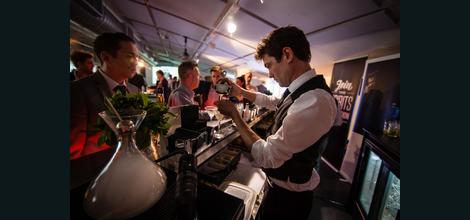 Member £0.00 + VAT
Non-Member £20.00 + VAT
Urbano Network hosts a varied calendar of networking events, including regular networking evenings which are free for those who work for member companies, but also open to those looking to find outmore about our networking community.
Urbano was born out of the Shoreditch Business Network, created by Urbano's Connector-In-Chief Mark Herring and others in the area back in the early 2000's. His approach to networking mirrored the lively and open nature of the early days of Hoxton, where creatives wanted to mix with each other and those from the various sectors who made their home in this part of London.
Urbano evening events are still very social, informal but lightly facilitated by Mark who makes introductions where his networking antenna knows there is potential value in a conversation.
Our hosts for this evening event will be Rich Mix, the brilliant arts/cultural/music/dance/ performance hub and cinema, in their newly refurbished and re-opened upstairs bar.

Our generous hosts are providing two complimentary glasses of wine, beers or soft drinks.
Indi-Go catering, Rich Mix's fantastic in-house caterers, will be serving up finger platters listed below!
Harialy chicken tikka - slow cooked, marinated chicken in low fat yoghurt and spices
Channa Masala: Chickpeas in medium spicy sauce (Vegetarian, Vegan)
Onion bhaji: Buttered balls of onions, deep fried (Vegetarian, Vegan)
Veg Samosas: Delicious pastry filled with spiced potatoes with mint sauce (Veg)
Masala Fries
Naan breads, pilau rice, salad & chutneys
__________________________________________________________________
**Urbano is a membership organisation. If you like your networking to be a series of fast-paced, in-your-face sales pitches, we are not a community where you will find value. Our approach is to introduce new people to one another through introductions and conversations, helping them discover shared interests and connections. We then encourage and nuture these new relationships to reveal opportunities over time.

Non-member companies are welcome to book and send representatives to up to TWO Urbano events where open to non-members to guage whether we are a good fit for you and your business.

Member companies can send two representatives free to each of our six member networking evenings held throughout the year. Worth £180, annual membership is actually under £200 for a micro business (up to 6 employees) and £210 for any size of company (and this includes our tenders service).

To join Urbano in time to attend this event for free, please view benefits and options of urbano membership here: www.urbanonetwork.co.uk/membership