Future Foundations Network - Networking Evening in April
Jaw Sustainability Offices
Turnpoint
26-28 Underwood Street
London, N1 7JQ
Wednesday April 6th

6:00pm
Member £16.76 + VAT
Non-Member £16.76 + VAT
Future Foundations Network provides an informal setting for young people, graduates and those new to the industry (aged between 18 and 35) to connect and build relationships with their peers, with the aim of benefiting their career both today and in the future.
Come and join us for an evening of networking, drinks and beer pong at JAW Sustainability's offices in Shoreditch.
The group was launched by JAW Sustainability - an Urbano Member company - in 2019 and we are delighted to support their aims through our platform to raise awareness and opportunities within our Urbano Build community and beyond.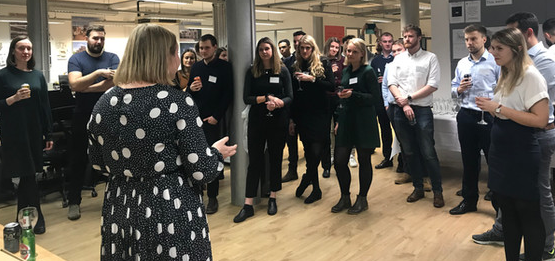 You will need to book this event through Future Foundation's page on Eventbrite. You can also contact the organiser, Charlie Curry, through their page.

Price quoted includes EventBrite's booking fee. There is no VAT on this event.
https://www.eventbrite.co.uk/e/future-foundations-spring-event-tickets-277531252447