Urbano People networking event with Jo Taylor, Talk Talk
America Square Conference Centre
1, America Square
City of London, EC3N 2LB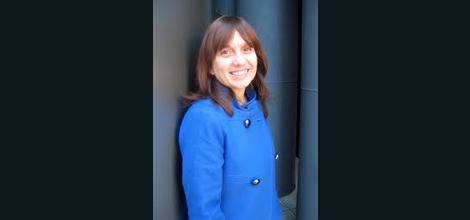 Thursday March 21st

8:00am
Member £20.00 + VAT
Non-Member £25.00 + VAT
Urbano People events are aimed at companies and individuals who work in or offer supplies to the HR, recruitment, employment and people management, talent and skills, training and development sectors. But like all Urbano events, our events are not exclusive so attract businesses and individuals looking for opportunities within these sectors. Non-members are welcome at any Urbano event.
Previous speakers under the Urbano People banner have included John Roberts, HR Director of Ford UK, Charlie Duff, Social Media Recruitment Expert, Graham Snowdon, Editor of The Guardian's Work Supplement, Craig McCoy, HR Director of Bupa and Professor Charles Spence of Oxford University.
Urbano events are proven catalysts for the development of connections, the facilitation of introductions between companies and individuals, the sharing of best practice and a gateway to new business opportunities.
About our guest speaker, Jo Taylor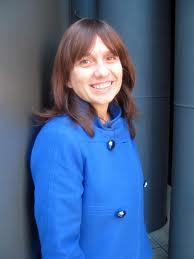 Jo is the winner of the inaugural HR Leadership Alliance Talent Excellence award for Talent innovation UK in 2012 and previous winner of the BITC Work Inspiration Award for Channel 4 new entrant strategy in 2011.
She is responsible for developing and leading driving an ambitious Talent management strategy for TalkTalk group, where she leads a Talent Centre of Excellence.
Jo's background was in television, where she worked for Channel 4 as Head Learning and 4Talent, after roles at the BBC as Managing Editor - Factual and Optomen Television (Head of Production Talent).
Jo's prsentation will look how talent management is changing to reflect modern business and share her personal experiences in the world of personnel development across different sectors and companies.
Format
8:00am – Registration, coffee and pastries, networking
8:20am – Presentation by Jo Taylor
8:45am – Q&A
9:00am – Informal and facilitated networking
10.30am
All Urbano events are lively, where friendly and facilitated networking with a diverse group of directors and senior managers ensures the event will be stimulating, enjoyable, valuable and a great start to your business day!
Testimonial
"Urbano People events are focused on my industry, meaning they attract my peers and potential clients. Participants are there to really network and learn - not just to sell. With presentations on genuinely relevant content, I recommend these events to every professional in the sector."
Hannah Breen, Your Potential HR Consultancy
Each Urbano event has a unique online Event Group where the profiles of everyone who attends are showcased, allowing you to make renew connections well after the event has finished and ensure you need never worry again about losing a business card! This data is accessed through your own Dashboard, found by logging in using the top link once the Event Group is published after the event.

* Non-member price quoted on the event page is the discounted rate for a company's first visit. The price quoted on the actual payment page (usually £28 - £45) is the price relevant for you and the events your company has attended. Non-members companies are allowed to attend up to three networking events.