Urbano Network Members Networking Round Table - online
Urbano Members Round Table
Urbano Network online
London, W1N NER5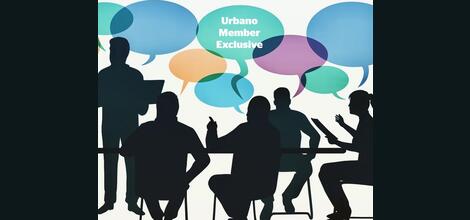 Tuesday August 23rd

10:00am

Urbano Members Round Table
Member £0.00 + VAT
Non-Member £100.00 + VAT
Back by popular demand!* Urbano fires up the networking steam jalopy to bring you the summer edition of the Urbano Network Members Networking Round Table - online.
Scheduled to last 90 minutes, Part 1 is a chance for a cross-section of members across our diverse community to chat, meet new faces, and make new introductions. Mark Herring, Urbano's Connector-In-Chief will introduce you in turn and ask for a brief summary of who you are, where you are, and what you and your company do. He may also target his rapier wit at your choice of wallpaper and summer garments (clothing is compulsory).

For Part II, which he will be recording for a future edition of the Only Connect Networking Podcast, Mark will be looking at LinkedIn. Is it useful or a burden? Has it moved too far to the personal or is it a platform where you can never share enough? Does it deliver you work or stop you getting on with your daily tasks?

Free and exclusive for representatives of Urbano member companies.
**Urbano is a membership organisation. To join Urbano in time to attend this event for free, please view benefits and options . www.urbanonetwork.co.uk/membership