Urbano Founders Owners Directors Christmas Networking Lunch
Herbert Berger at Innholders Hall
30 College Street
London, EC4R 2RH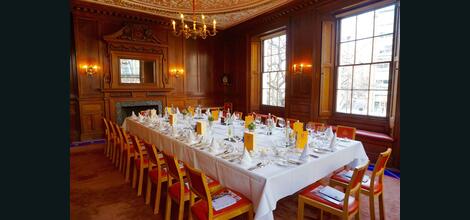 Wednesday November 30th

12:30pm
Member £75.00 + VAT
Non-Member £1000.00 + VAT
Urbano's Connector-In-Chief, Mark Herring, is hosting a special networking lunch for Urbano Member Companies founders, owners, and directors.

We are extremely fortunate to host this event at Innholders Hall with a three-course menu by the chef patron - Herbert Berger - a Michelin-starred Chef with many accolades across his 50 years in the hospitality industry.

Innholders Hall is the home of hospitality in the City of London with a reputation for fine food and wine. The Innholders' are one of about a hundred livery companies in the city and their origins lie in the medieval guilds that protect and regulate crafts, trades or services within the square mile.

Our attendees will enjoy a welcome glass of Prosecco, three-course lunch with two glasses of wine per person, paired to the menu by the Chef, plus coffee/tea and petit fours.

* Please note. This event is by INVITATION ONLY for Urbano Company Members' founders and directors. If you haven't been emailed details, please contact Mark if you fulfill the criteria above.
About Herbert Berger at Innholders Hall
Herbert was born in Austria, trained at the Grand Hotel Zell am See and after five years at some of Switzerland's finest hotels, he moved to England where he worked at the Connaught Hotel, Claridges, was Head Chef at the Mirabelle and Executive Chef at the Cafe Royal.

Herbert received his first Michelin star at the Connoisseur, followed by a star for the Grill Room at the Café Royal. He has received many accolades and awards, and in 2012 he took over the exclusive catering contract to Innholders Hall opening the doors to the public and positioning this unique Livery hall as the destination for fine food in the square mile.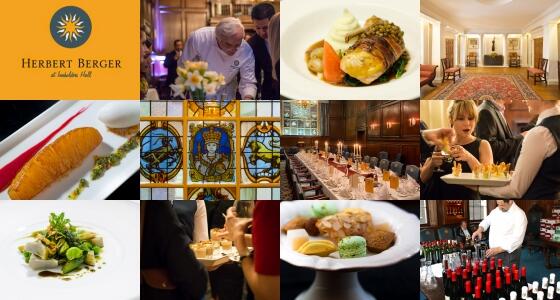 For more information on the unique private dining and event spaces at Innholders, please visit: Events @Innholders
~
Event Booking Notes:
Please ensure you state your meat or vegetarian option in notes when booking.
Additional wine orders must be pre-booked. Details will be provided to all guests ahead of the event.
This event is only open to Urbano Member Company Founders/Owners and Board Directors. We have limited capacity so please book early to avoid disappointment.
Non-members, please email the office if you are interested in joining in time to attend this event.
__________________________________________________________________________________
Urbano is a membership organisation and non-members can book a maximum of two events before applying for membership. To join this event at the member rate and become part of community, view benefits and options here: Urbano Membership