Small Businesses, Big Targets: Protecting Your Company from Cyber Attacks
Lucidica, Accelerator London
35 Kingsland Road
London, E2 8AA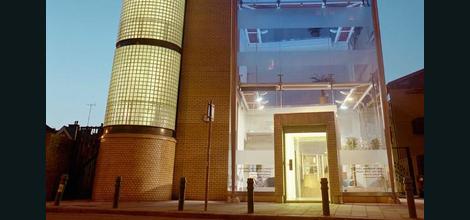 Wednesday April 19th

5:30pm
Member £0.00 + VAT
Non-Member £0.00 + VAT
Urbano Members Lucidica have partnered with Urbano to offer members and associates this cyber security seminar and networking evening on Wednesday April 19th in Shoreditch.
Cyber attacks targeting small and medium-sized enterprises (SMEs), which account for 43% of all thiose reported, though the figure is likely higher. The session aims to equip SMEs with the knowledge and tools necessary to implement best cybersecurity practices within their businesses and the losses that follow them.

Presenters Josh Evans, Systems Engineer from AWS, and Thomas Jeffs, the founder of Lucidica, who will provide real-life case studies and examples to help attendees understand the impact of cyber-attacks on their business and how to prevent them.
The seminar is in two parts.
In Part One, Josh & Tom will spend 40 minutes taking you through the key cyber threats all businesses face, including ransomware & email security, which have been identified as the biggest weakness for many SMEs. Attendees will learn how to detect phishing emails and prevent them from reaching their mailboxes, as well as best practices for avoiding cybersecurity attacks.

Part Two will be be an open Q&A where companies can ask the two presenters about issues they face and get advice on solutions from our speakers.
After the Q&A finishes, all attendees will be able to network and enjoy pizzas and drinks, courtesy of our hosts.
Book for this event here: https://bit.ly/3Jm2QeB

Lucidica will confirm your place/s.