Urbano networking event - Swingers in the City of London
Swingers City of London
8 Brown's Buildings
City of London, EC3A 8AL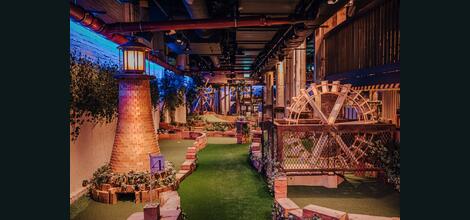 Wednesday May 17th

6:00pm
Member £12.00 + VAT
Non-Member £18.00 + VAT
Urbano Network hosts a variety of events attracting representatives from brilliant companies of all sectors and sizes.

This evening event sees us travel to Urbano Host Partners Swinger's City venue for an evening of networking, food, drinks and a round of competitive golf.

Non-members are always welcome to book any of their representatives on to Urbano events to judge the quality of our events, our members and gauge if we would be a community where your company will find value. Up to three people can book this event from any company.
** PHOTOS FROM PREVIOUS URBANO SWINGERS EVENTS **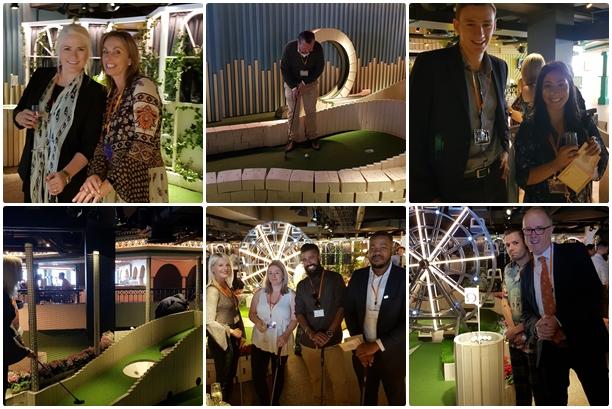 About our hosts
Swingers The City boasts two crazy golf courses, five cocktail bars, five private hire event spaces, four street food vendors and a range of packages to sort all personal and corporate requirements. https://swingers.club/uk/venues/city

For our event, we will sampling selections from their street food menus, along with a couple of free drinks, with a nine-hole golf competition with prizes for the best round to follow.


* New Joiners Offer: For new Company or Micro-Company Members joining Urbano, you can enjoy TWO FREE PLACES at our Swingers' evening.

Urbano Membership is the equivalent of £7.60 per week for Company Members - which includes tenders and unlimited representatives who can book events (unless stated) and £6.70 for Micro Company Members. See details on benefits, fees etc: Membership
___________________________________________________________________
Notes
Due to the nature of our events, bookings once made can be transferred to another representative of the booking company but cannot be cancelled and refunded.
Memberships pay for us to exist and to organise events. All Urbano events - unless stated as member only - are open to non-member companies which can book a maximum of TWO Urbano events for their team members. Published non-member price is for first-time visitors to Urbano.

To join Urbano in time for this event, please view benefits and options here: www.urbanonetwork.co.uk/membership