Urbano Christmas Top Table networking lunch
Cinnamon Kitchen & Anise Bar
9 Devonshire Square
London, EC2M 4YL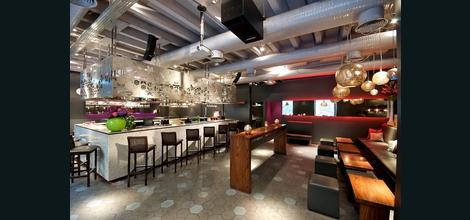 Wednesday December 13th

12:00pm
Member £95.00 + VAT
Non-Member £1000.00 + VAT
Event Supporters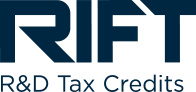 If you're solving problems, finding solutions or developing products, services or processes, Rift R&D can help you claim R&D Tax Credits to cover the cost.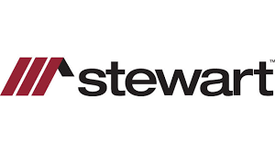 Stewart Title Limited is a specialist insurance company providing a suite of title insurance products covering against losses arising from title related risks in property transactions.
** IF THE BOOKING LINK IS NOT SHOWING AND YOU WANT TO BOOK, PLEASE EMAIL MARK. ABSOLUTELY NO BOOKINGS ACCEPTED AFTER FRIDAY DECEMBER 8TH **

We are currently having issues with our payments provider site communicating confirmations to our website.

When booking, complete the card page on the payment site and click ONCE.

If you get an error message, or your card is declined, do not attempt another payment. Email Mark and he will check if the payment has gone through and send confirmation.

Urbano Top Table networking events are a chance for those at the most senior level of our member companies and micro businesses to meet, connect, share stories and expereinces, learn from one another and explore future business opportunities with others with similar responsibilities in their own businesses - and all accompanied by fine food and at least one glass of something chilled.

Comments from recent Top Table attendees: "Urbano Top Table networking events are a fantastic opportunity to meet senior members of other businesses and connect...
Thoroughly enjoyed yesterday, thanks for hosting an excellent lunch!.. Great food and great company... Thanks for bringing us all together, Mark. Great to discuss business and enjoy a delicious lunch together... Thoroughly enjoyed the chance to get away from the office for a bit and try to ignore the phone for an afternoon... I really enjoyed yesterday's event – both the food and the group of people there... Many thanks for the afternoon and brilliantly organised!... Great food and great company... A great lunch today and just sorry I had not organised my diary to enable me to stay out and network more at the after-party!"

I hope you will join our Christmas Top Table which will be at Cinnamon Kitchen in Devonshire Square near Liverpool Street in their private event space Anise, where we will enjoy a three course lunch and a complimentary drink. Cinnamon Kitchen offers modern Indian cuisine under the experienced and watchful care of Executive Chef and Restaurateur Vivek Singh, where amazing food is guaranteed.
Our Christmas Event Menu

Muzzeh for the table
- Chilli paneer (v)(g)
- Carpaccio of cured scottish salmon
- Punjabi samosa smash (vg)(g)
Starters
- Grilled wild prawn kasundi mustard and coconut, curried yoghurt
- Char-grilled lamb fillet rajasthani soola spices, paprika raita
- Tandoori chicken leg tikka mustard and honey, coriander chutney

Mains (sharing)
- Roast goose breast nutmeg and peppercorn sauce
- Alleppey style shrimp curry coconut and green mango
- Hyderabadi style aubergine sesame tamarind sauce (n)
- Smoked venison roast root vegetables, rajasthani corn sauce
+ Side dishes
Black lentils (v) / Pilau rice (vg) / Selection of breads (v)(g)
Dessert
Garam masala Christmas pudding, cinnamon ice cream (n)(g) (v)
OR
Something chocolatey TBC

- Alternative menus for vegetarians and vegans.

Plus complimentary glass of wine or beer

Any allergies or dietary requirements, including vegan/vegetarian/non-dairy etc, please indicate in Notes when booking, along with your choice of red or white wine (or soft drink).
* Please note this event is for Urbano Company Member founders, owners, senior directors and partners. If you have a seat on your Board and/or responsible for strategy, please book. Maximum two places per company.
If you have a question about this event, or want to join Urbano in time for this event, please email Mark.