Tender training workshop for SMEs
Jaw Sustainability Offices
Turnpoint
26-28 Underwood Street
Shoreditch, N1 7JQ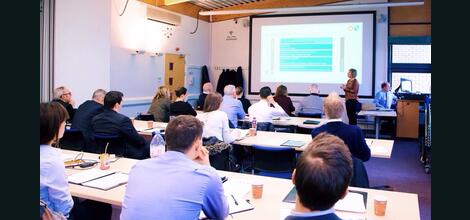 Friday January 19th

10:00am
Member £125.00 + VAT
Non-Member £1000.00 + VAT
Urbano has been helping its members find new business opportunities in the public sector since 2010. We publish a weekly list of tenders which are available to view here: Tenders @ Urbano

Urbano's Co-Directors Caroline Brock and Mark Herring also run a consultancy called Talent Lab which for 20 years has helped a range of clients, from PLC to SME, with strategy, brand, communications and work winning.

They were recently been commissioned by the Innovation Driven Procurement Programme to write a Guide To Procurement for SMEs for small companies that would like to know more about winning places on frameworks, tenders and supply chains which can be downloaded here: Guide To Procurement for SMEs

Following the announcement of the Royal Assent of the Procurement Act 2023, the regulations and landscape, especially for SMEs, will change from October.

Prompted by this announcement and responding to requests from members, Caroline will be sharing her experience of helping clients win work through the public sector at this interactive workshop for those members who wish to know more about how to read and write a winning response to a potential opportunity.

Along the way, she will help you and your business navigate the often daunting landscape of tendering and break down the process into easy to understand stages. She will also use a live tender to give you an idea of how to write winning responses - and not waste time on losing ones!

Only for Urbano members who do not have experience in submitting winning tenders.

Hosted by our friends and Urbano Members Jaw Sustainability at their Shoreditch offices.
Book now