London networking event - Business breakfast networking event
Hyde Park Executive
Marble Arch Tower
55 Bryanston Street
London, W1H 7AJ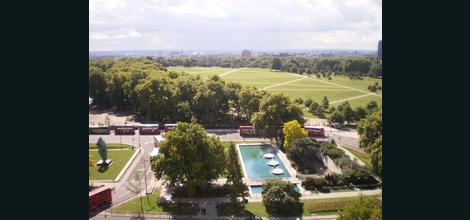 Thursday April 25th

8:00am
Member £20.00 + VAT
Non-Member £25.00 + VAT
Our next Urbano Business networking breakfast in London takes place on Thursday April 25th.
Urbano Business networking breakfasts give company directors, business owners, entrepreneurs and innovators a chance to make connections, build associations, and learn from osme of the UK's most informed and successful entrepreneurs, business people and cross-sector specialists.
Our speaker at this event is Sarwant Singh, a corporate and business strategist and author of the book 'New Megatrends'.
Sarwant will talk about his book's key findings, which is based upon extensive research and tested with some of the largest Fortune 1,000 companies.

New Mega Trends predicts the ten trends that will make the greatest impact to business - and our lives - in the future. Sarwant will look at these key and offer advice to companies on how to profit from them.
All Urbano events are open to any company. They are never dry and never dull! Non-members welcome.
About Sarwant Singh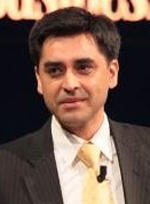 Sarwant Singh is a Partner at Frost and Sullivan, the business research and consulting firm responsible for developing and implementing business strategy and the fulfilment of high-value consulting projects.
Sarwant has managed more than 250 strategic consulting projects in fields of corporate and business strategy, working with high-profile companies to develop strategies and create new market space opportunities.
Clients include Nissan, Phillips, Proctor & Gamble, United Nations International Development Organization (UNIDO), Continental, Ford Motor Company, Peugeot-Citroen and others.
He has an Engineering degree, MBA in International Business and has completed an executive course at Kellogg Business School, USA. He is a regular speaker at conferences and features regularly on the BBC, CNBC, Bloomberg TV and the Financial Times.
Format

8:00am – Registration, coffee and pastries

8:25am – Presentation by Sarwant Singh, followed by Q&A

9:00am – Informal and facilitated networking
10.30am
For each Urbano event, Urbano publishes an Event Group. This is an online group containing the profile of the other attendees. The Event Group is permanently accessible after the event so no more lost business cards and missed opportunities to connect in the future. To ensure maximum benefit, therefore please complete all profile information for you and your company including your picture!
* Non-member prices quoted on the Urbano website are the discounted rates for a company's first visit, (the published rate - usually £25 or £28). The quoted price on booking is the relevant price for you. Non-member companies can attend up to three Urbano networking events. To enjoy this this event free, click here Urbano Membership. *