Urbano Network Business Masterclasses - Bid Preparation Masterclass
Citadines Prestige Holborn-Covent Garden
94-99 High Holborn
LONDON, WC1V 6LF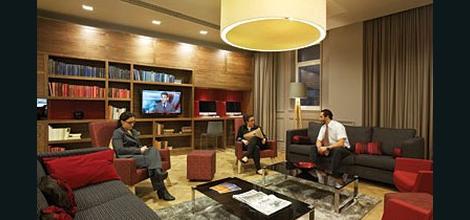 Tuesday April 16th

10:00am
Member £49.00 + VAT
Non-Member £59.00 + VAT
Our next event in Urbano Network Business Masterclass Series takes place on Tuesday April 16th and explore the approaches needed to help companies win bids and tenders.

The Bid Preparation Masterclass will be led by Neil Southwell, an experienced bid writer, manager and coordinator, who has personally won more than £6Bn worth of new business through bid contracts for his clients.
It will be particularly useful for companies looking to generate new business opportunities through bidding and tendering for both public and private sector contracts and across all sectors.
The Bid Preparation Masterclass will look at all the elements that any company has to understand when searching for and judging whether they should be investing time and money in particular bids.
From finding bid opportunities to understanding the language of tenders to how merely demonstrating credibility is no longer enough to for any company in the competitive tendering marketplace, this Masterclass could save and win your company thousands of pounds.
Neil will show you how to use his Bid/No Bid Tool which will allow any company to judge how likely they are to win any bid - and what they need to do to make sure they are in the best position possible to win.
Bid Preparation Masterclass
Finding public and private sector bids and tenders
What types of tenders are available?
Where do I source tenders?
Do I need to pay?
Audit of bid readiness
ISO/ H&S, policies, etc.
Information about your company that you need to support a bid
Understanding bid terms like EOI, Capability statements, PQQ etc
Connecting with your audience at each stage
Researching a bid
When to research
Where to research
The wider issues around research
Understand bid scoring and weighting
How to know whether to go for a bid
Linking your business development strategy
Demonstrating the Bid/No Bid Tool
Outcome scoring and what to do next
What to do if you decide not to bid and what to do if you do!
There will also be time for a Q&A and with networking afterwards, even experienced bid managers and writers will find this masterclass of benefit.
About Neil Southwell
Neil is MD at Vision TDM, a specialist bid management, writing and new business generation consultancy. He uses insider secrets that have led to our clients winning over £6bn worth of new contracts.
He has managed & written complex, multi-million pound bids at one end of the scale to more simple bids at the other, He works with bid teams or acts as the client's bid team alone.
Among the sectors he has helped include construction and architecture, legal services, consultants, media, training, accountants and a host of others.

What some previous Urbano Business Masterclass attendees have said:
"Well organised with tools and tips you can actually use."
"It was excellent, very useful."
"I came out of the session with thoughts on what I need to change."
"Very useful and enjoyable."
"Really enjoyed the pace and content of the workshop!!"
This event counts towards CPD points and we are happy to certicate your attendance.
Each Urbano event has a unique online Event Group where every attendee and their company is profiled, accessed through your own Urbano Dashboard. All attendees can access the profiles of people you meet at this event through the Event Group published after the event. Urbano Members get full connectivity to every attendee, and can write online notes and build their own database of 'favourites' - profiles of people they meet and connect with.