Urbano networking lunch
The Brasserie Altitude
Millbank Tower
21 - 24 Millbank
London, SW1P 4QP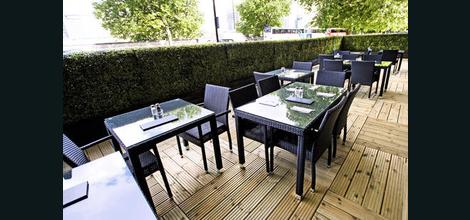 Thursday September 22nd

12:30pm
Member £20.00 + VAT
Non-Member £32.00 + VAT
SOLD OUT

Urbanonetwork is a new business community and network for London that combines quality networking events and business seminars with unrivalled online networking tools to help you and your company make connections, build new relationships, develop opportunities, win business and grow.

Urbano's constituency is all companies who do business in London, from SME to PLC, and across all sectors. Urbano's approach is to create relaxed, informal events, but with an emphasis on facilitating introductions both at the event and via an online Event Group attached to that event so that the event is a catalyst to lasting connections and new opportunities.
Urbano's first networking lunch will take place overlooking The Thames on the terrace at The Brasserie, Altitude. Lively, friendly and facilitated networking featuring companies from a variety of sectors and sizes, enjoying a plate of delicious food and complimentary drink.

Urbano events are open to all companies regardless of size, sector or area. Non-members are more than welcome and the mix of directors, senior managers and entrepreneurs from a variety of companies ensures a lively mix and quality networking.
Menu (please choose ONE on Notes when booking):
Thai Chicken Curry
Spicy Squid and Mango Salad
Wild Mushroom Risotto
As one new member puts it: "Another excellent networking event from Urbano. The venue was excellent and the mix in the group of attendees was diverse and interesting. There were not too many to be impersonal and superficial, but enough people to ensure energy levels were high."