Urbanopeople business breakfast
Citadines Prestige Holborn-Covent Garden
94-99 High Holborn
LONDON, WC1V 6LF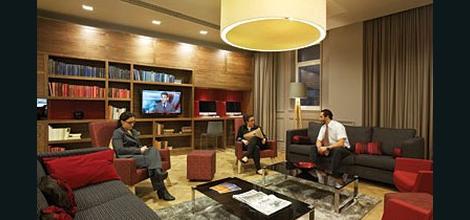 Wednesday September 28th

8:00am
Member £20.00 + VAT
Non-Member £25.00 + VAT
CLOSED FOR BOOKINGS.

Urbano is hosting its first Urbanopeople business networking breakfast on Wednesday September 28th at 8am in London at the Citadines Apart'hotel in Holborn, London, featuring special guest speaker John Roberts, HR Director of Ford Retail.
Urbanopeople business networking breakfasts feature great speakers to encourage debates around the current issues facing those in and around the sector, with facilitated but informal networking to follow. With Urbano's unique interactive website connecting all attendees in an online Event Group before and after the event, an Urbano networking breakfast gives you an unrivalled chance to meet with a group of like-minded, experienced participants and share opportunities.
Urbanopeople business networking events are for companies and individuals with a specific interest in the world of HR, recruitment, training, development and staff management. Events under the Urbanopeople banner are designed to be a catalyst for the development of connections, the facilitation of introductions across the sector, the sharing of best practice and a channel for new opportunities.

Our special guest speaker is John Roberts, HR Director of Ford Retail.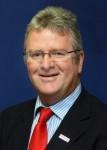 John joined Ford in 2007 as HR Director where previously he had been Group HR Director for Greene King amongst other roles. John's career has seen him gather a wealth of experience in all aspects of HR: recruitment, training, organisational development, reward, employee relations & communications. He has also learned in the different sectors he has worked in how the most profitable companies are those that are insist on delivering quality customer service.
As John was a judge on the Customer Experience Awards 2011, John's presentation will examine the relationship between internal and external customer service. He will also explore whether the HR issues he has faced sector-specific or company specific and share his views on what Best Practice in HR means in practical terms.
Format
8:00am – Registration, coffee and light breakfast
8:20am – Presentation by John Roberts
8:45am – Q&A
9:00am – Informal and facilitated networking
Following John's presentation there will be plenty of time to meet the other attendees, network and share information, news, opinions and new business opportunities.
Boosted by coffee and pastries, Urbano breakfasts are lively, where friendly and facilitated networking with a diverse group of directors and senior managers ensures the event will be stimulating, enjoyable, valuable and a great start to your business day!
About Urbano
Urbanonetwork is a business community for London, combining quality networking and business events with unique online tools to help CEOS, directors, senior managers and entrepreneurs make connections, develop relationships within and across sectors, share ideas and win new business.
For each event, Urbano publishes an Event Group. This is an online group containing the profile of the other attendees. You can make initial contact and introductions as part of this group: no more rooms full of strangers! And the event group is archived so no more lost business cards and missed opportunities to connect after the event. To ensure maximum benefit, therefore please complete all information including uploading your picture!