London networking event - Urbano People networking lunch at The Courthouse Hotel, Soho
The Courthouse
19-21 Great Marlborough Street
London, W1F 7HL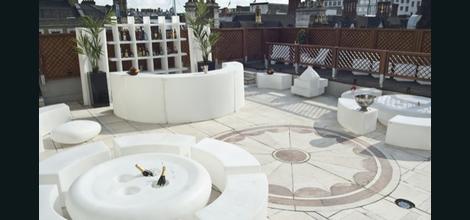 Wednesday July 24th

12:30pm
Member £20.00 + VAT
Non-Member £25.00 + VAT
Urbano Network hosts a varied calendar of weekly London networking events, including two networking lunches each month. This networking lunch is held as part of our Urbano People networking community.

Urbano People networking events bring together companies and individuals across the HR, employment, management, recruitment, training and development sectors to expand their knowledge bases, and build connections and develop opportunities for themselves and their companies.
Urbano hosts eight Urbano People events per year, including speaker breakfasts, networking lunches and an evening event.
Previous Urbano People speakers have included Ella Bennett (HR Director - Fujitsu), John Roberts (HR Director - Ford UK), Jo Taylor (Head of Talent - Talk Talk PLC), Graham Snowdon - Editor of The Guardian's Work Supplement, Craig McCoy (HR Director - BUPA) and Charlie Duff - Social Media in HR expert.

For this Urbano People networking lunch we will be taking in the summer sun on The Courthouse Hotel's fabulous Soho Sky Terrace, overlooking Soho, Carnaby Street and next to the London Palladium.
Urbano lunches are informal and relaxed - no speeches or speaker at Urbano lunches. You get a sheet featuring the profiles of those there and an Urbano facilitator who will make introductions or point out useful people to talk to. The conversations are unhurried and true connections are developed as the atmosphere lends itself to laughter and smiles with a diverse group of your professional peers.
You will also enjoy a special networking lunch menu along with a complimentary glass of wine.
After each event, we publish a unique online Urbano Event Group. where every attendee - including non-members - is profiled, allowing you to stay connected long after the event has finished. Login via the Urbano website to your own Dashboard created after booking and complete your profiles ready for the event including uploading your photo!

Non-member price quoted on the event page is the discounted rate for a company's first visit. The price quoted on the actual payment page (usually £28 - £35) is the price relevant for you and the events your company has attended. Non-members companies are usually allowed to attend up to three Urbano networking events before joining.
To join Urbano and enjoy this event free, or to find out more about Urbano, please click the link: www.urbanonetwork.co.uk/membership