London networking event - People networking lunch Mercer Street Hotel
Mercer Street Hotel
20 Mercer Street
Covent Garden
London, WC2H 9HD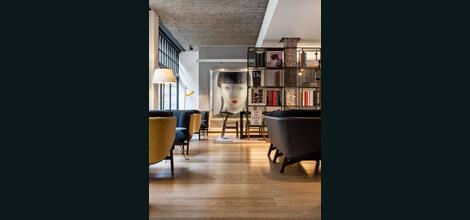 Wednesday September 4th

12:30pm
Member £20.00 + VAT
Non-Member £25.00 + VAT
PLEASE NOTE: THIS EVENT IS NO LONGER AVAILABLE TO LEGAL FIRMS AS URBANO OPERATES A 10% RULE FOR SECTORS AT EVENTS.

Urbano Network hosts a varied calendar of weekly London networking events, including speaker breakfasts, networking lunches and a monthly networking evening across all sectors. This networking lunch is held as part of our calendar of Urbano People networking events for the People Community.

Urbano People networking events bring together companies and individuals across the HR, employment, management, recruitment, training and development sectors to expand their knowledge bases, and build connections and develop opportunities for themselves and their companies.
Urbano hosts eight Urbano People events per year, including speaker breakfasts, networking lunches and an evening event.
Previous Urbano People speakers have included Ella Bennett (HR Director - Fujitsu), John Roberts (HR Director - Ford UK), Jo Taylor (Head of Talent - Talk Talk PLC), Graham Snowdon - Editor of The Guardian's Work Supplement, Craig McCoy (HR Director - BUPA) and Charlie Duff - Social Media in HR expert.

Our hosts for this networking lunch is the chic 4* hotel Radisson Blu Edwardian Mercer Street overlooking Seven Dials in Covent Garden - a short walk from Leicester Square, Covent Garden or Holborn Underground Stations.
Mercer Stree will be making special 'Bento Boxes' of samples from their menu, with a range for those who enjoy meat, fish or vegtarians (see below).
Fish Pie
Shepherd's pie, Savoy cabbage and crispy smoked bacon
Pork Belly Scampi with Cider Jelly
Slow roasted garlic mushrooms on toast with griddled asparagus
Beer battered haddock, hand-cut chips, tartare sauce and Manchester caviar
Ham & eggs - York ham, hand-cut chips, fried hens eggs.
Warm goat's cheese and onion tart, hazelnut salad, new potatoes (v)
Baby spinach & pickled shallot salad with smoked haddock scotch egg
Barber vintage cheddar and shallot turnovers,
champ potato and creamed spinach (v)
Hot apple crumble and custard (v)
Flourless chocolate & hazelnut cake, orange salad & clotted cream (v)
Raspberry Eton mess (v)
We shall also enjoy a complimentary glas of wine, beer or soft drink.
Urbano lunches are informal and relaxed - no speeches or speaker at Urbano lunches. You get a sheet featuring the profiles of those there and an Urbano facilitator who will make introductions or point out useful people to talk to. The conversations are unhurried and true connections are developed as the atmosphere lends itself to laughter and smiles with a diverse group of your professional peers.
Non-member price quoted on the event page is the discounted rate for a company's first visit. The price quoted on the actual payment page (usually £28 - £45) is the price relevant for you and the events your company has attended. Non-members companies are allowed to attend up to three networking events.
To join Urbano and enjoy this event free, please view the current membership offer.
www.urbanonetwork.co.uk/membership