London networking event - networking lunch Covent Garden
Henry's Cafe Bar Covent Garden
5-6 Henrietta Street
Covent Garden
London, WC2E 8PS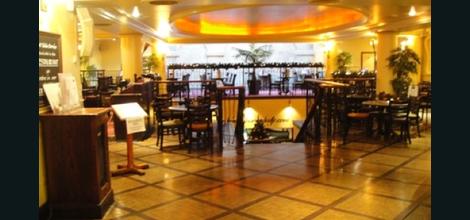 Wednesday August 7th

12:30pm
Member £20.00 + VAT
Non-Member £25.00 + VAT
Urbano Network hosts a varied calendar of weekly London networking events, including two networking lunches each month.
At least one of Urbano's networking lunch each month, like this one, is held under the Urbano Business banner, for company owners, directors, partners and senior professionalsto meet to discuss business opportunities in a relaxed, friendly atmosphere.
Urbano's networking events are open to all companies regardless of size, sector or area. Non-members are always welcome and our networking lunches always attract a diverse range of attendees, and are held in great restaurants where our host venues provide a delicious lunch and Urbano serves up the most diverse and effective networking in London.
Urbano lunches are very relaxed and informal. We help you make introductions most relevant to you and your business, but the conversations are friendly, with the emphasis on genuine conversations rather than a series of sales pitches. We usually only sit down to eat and the events are lively but not rushed.
After each event, we publish a unique online Urbano Event Group. where every attendee - including non-members - is profiled, allowing you to stay connected long after the event has finished. Login via the Urbano website and view via your Dashboard created upon your first booking.
Our hosts for this networking lunch on the indoor skylight terrace in Henry's Cafe Bar Covent Garden. Each attendee will enjoy lunch from a special buffet menu and complimentary glass of wine, beer or soft drink.
Networking lunch menu
(v) Antipasto Mezze, houmous, mixed olives, baby peppers and green chillies stuffed with cream cheese, roasted red pepper and Halloumi

Mixed Sliders Selection
Mini versions of speciality burgers - Prime Beef, Indian Minted Lamb, BBQ Pulled Pork

Rustic Italian Style Flat Breads
Parma Ham, Chorizo & Mozzarella, Goats' Cheese & Red Onion Chutney, Shredded Aromatic Duck, Hoisin Sauce, Chillies & Spring Onion

Chicken Tikka Split Sticks with sour cream dip.

(v) Tossed Mixed Salad - lettuce, cucumber, tomato & sliced red onion.

(v) Garlic Bread
Non-member price quoted on the event page is the discounted rate for a company's first visit. The price quoted on the actual payment page (usually £28 - £45) is the price relevant for you and the events your company has attended. Non-members companies are allowed to attend up to three networking events.
To join Urbano and enjoy this event free, please view the current membership offer.
www.urbanonetwork.co.uk/membership