London networking event - Urbano Finance networking lunch
Ironmongers' Hall
Shaftesbury Place
Barbican
London, EC2Y 8AA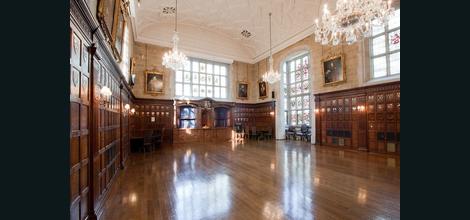 Wednesday September 25th

12:30pm
Member £20.00 + VAT
Non-Member £25.00 + VAT
Urbano Network hosts a varied calendar of weekly London networking events, including two networking lunches each month. This networking lunch is held as part of our Urbano Finance networking community's calendar of events.
Urbano hosts eight Urbano Finance events per year, including speaker breakfasts, networking lunches and an evening event. Urbano Finance networking events give company directors and entrepreneurs a chance to meet and connect with potential investors and lenders to find finance, lending, advice, information, support and new avenues to finance. It also encourages those who advise companies and those who own them to meet in a relaxed and informal atmosphere to develop working associations and alliances.
Previous Urbano Finance speakers have included Simon Dixon (Bank To The Future), tax expert Jonathan Fisher, QC, John Whiting (Office of Tax Simplification), Modwenna Rees-Mogg - Editor of Angel News, Jo Haigh - Dealmaker and responsible for over 300 multi-million deals, and Darren Westlake (Crowdcube).
For more details about Urbano Finance, please click here: Urbano Finance
Our hosts for this Urbano Finance networking lunch is the historic Irongmongers' Hall in the City of London. Urbano lunches are informal and relaxed - no speeches or speaker at Urbano lunches. You get a sheet featuring the profiles of those there and an Urbano facilitator who will make introductions or point out useful people to talk to. The conversations are unhurried and true connections are developed as the atmosphere lends itself to laughter and smiles with a diverse group of your professional peers.
You will also enjoy a special two-course lunch (see menu below) and complimentary drink courtesy of our hosts.
Main Course:
Chicken Chasseur- Grilled Suffolk chicken breast with classic sauce of white wine, tarragon and chestnut mushrooms.
Nut Roast – Mixed nuts with carrots, celery, garlic and onion served with roast tomato and oregano chutney
Both served with new potatoes
Salads:
Leaf salad
Beetroot and orange salad
Dessert:
Lemon tart with lemon curd cream
After each Urbano event, we publish a unique online Urbano Event Group. where every attendee - including non-members - is profiled, allowing you to stay connected long after the event has finished. Login via the Urbano website to your own Dashboard created after booking and complete your profiles ready for the event including uploading your photo!

* Non-member price quoted on the event page is the discounted rate for a company's first visit. The price quoted on the actual payment page (usually £28 - £45) is the price relevant for you and the events your company has attended. Non-members companies are allowed to attend up to three networking events.
To join Urbano and enjoy this event free, please view the current membership offer.
www.urbanonetwork.co.uk/membership