Urbanofinance business breakfast
The Grange St Paul's Hotel
10 Godliman Street
London, EC4V 5AJ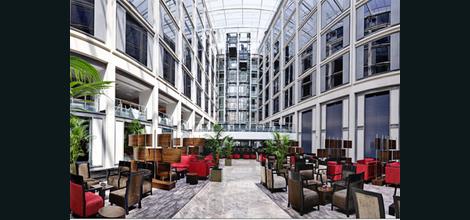 Wednesday October 5th

8:00am
Member £20.00 + VAT
Non-Member £25.00 + VAT
Urbanofinance brings together entrepreneurs and investors to explore areas of common interest and build bridges between different companies and organisations.

Urbanofinance's business breakfasts see experienced entrepreneurs, successful investors and expert advisors discuss the process they go through what companies need to do to find capital investment, financial backing, lending for growth and selling their business, and the channels available: venture capital, seed capital, peer, institutional or individual investment.

Experienced business people will also share their stories of how they turned an idea into a business – and the lessons they have learned along the way to create profitable, valuable companies.

These events are for entrepreneurs, business owners and directors of companies at any stage in their development, where the focus is on networking, exchanging advice, information, opportunities and future collaboration.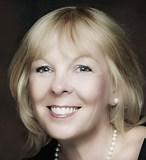 Our guest speaker for this breakfast event is Jo Haigh, an award-winning business woman who has helped buy and sell over 300 companies including 3 of her own.

Jo will be passing on her experience on how to gauge and maximise the value of your business, developing exit strategies and creative ways of raising finance.

www.jo-haigh.com/

Format

8:00am – Registration, coffee and light breakfast

8:20am – Presentation by Jo Haigh

8:45am – Q&A

9:00am – Informal and facilitated networking

About Jo Haigh
Jo Haigh is a Partner and Head of Corporate Finance for Corporate Finance Services LLP and a Partner in the fds Group, a specialist training and development business.

An experienced dealmaker, Jo specialises in putting together the right deal at the right time and in the right format for growing businesses throughout the UK. She has bought and sold over 300 companies, specialising in owner managed companies.

She has also held circa 40 + Non-Executive Roles and helped many businesses through successful transactions. She has sold 3 of her own companies and undertaken 2 personal MBOs.

She is currently writing a finance book for the FT due out in December.

Emma Eversham, Editor at Big Hospitality, commented on a recent Urbano business breakfast: "The event was really well organised..one of the best and most worthwhile networking events I've been to".

For each event, Urbano publishes an Event Group. This is an online group containing the profile of the other attendees. You can make initial contact and introductions as part of this group: no more rooms full of strangers! And the event group is archived so no more lost business cards and missed opportunities to connect after the event. To ensure maximum benefit, therefore please complete all information including uploading your picture!