London networking event - People breakfast with Kate Holt
Etc Venues - Dexter House
No.2 Royal Mint Court
Tower Hill
London, EC3N 4QN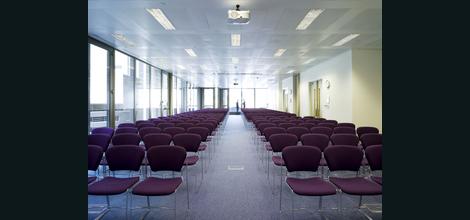 Thursday October 31st

8:00am
Member £20.00 + VAT
Non-Member £25.00 + VAT
Urbano People networking events bring together companies and individuals across the HR, employment, management, recruitment, training and development sectors to expand their knowledge bases, and build connections and develop opportunities for themselves and their companies.
We invite brilliant speakers who are setting agendas for their sector or have amazing experiences and stories to share to present on a topic that will attract a diverse audience.
The events are informal and relaxed, with plenty of time to engage with the speaker and the other senior corporate and business representatives present.
Our speaker at this event is Kate Holt, HR Director - Global HR Transformation at KPMG.
This event will especially appeal to companies and individuals who work in or offer supplies to the HR, recruitment, employment and people management, talent and skills, training and development sectors.
But like all Urbano events, our events are not exclusive so attract businesses and individuals looking for opportunities to connect with this audience, but also from those with an interest in social media policy and implementation, IT and technology, etc.
Format
8:00am – Registration, coffee and pastries, networking
8:20am – Presentation by Kate Holt
8:45am – Q&A
9:00am – Informal and facilitated networking
10.30am
Urbano events are proven catalysts for the development of connections, the facilitation of introductions between companies and individuals, the sharing of best practice and a gateway to new business opportunities.
Testimonial
"I enjoyed the Urbano event. It was an opportunity to share my strategy, business and vision which is rare when being asked to speak at events in my experience. The group of people were diverse, engaging and intelligent and I would encourage anyone to attend an Urbano event."
Jo Taylor, Head Of Talent, Talk Talk PLC

Each Urbano event has a unique online Event Group where the profiles of everyone who attends are showcased, allowing you to make renew connections well after the event has finished and ensure you need never worry again about losing a business card! This data is accessed through your own Dashboard, found by logging in using the top link once the Event Group is published after the event.
* Non-member price quoted on the event page is the discounted rate for a company's first visit. The price quoted on the actual payment page (£28 - £45) is the price relevant for you and the events your company has attended. Non-member companies are allowed to attend up to three networking events.