Urbano networking evening
The Long Acre
1-3 Long Acre
Covent Garden
London, WC2E 9LH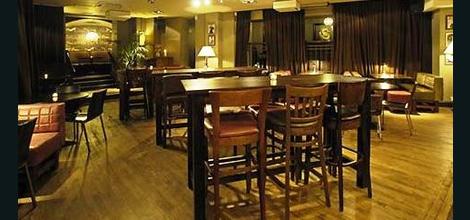 Wednesday September 14th

6:00pm
Member £0.00 + VAT
Non-Member £25.00 + VAT
The first Urbano event of the Urbano autumn for members and non-members alike takes place at The Long Acre downstairs bar in Covent Garden.
Urbano evenings are relaxed and informal events, with facilitated networking at the event and a unique online Event Group for pre- and post-event networking.
Urbano's Chief Networking Officer welcomes all with a drink and a datasheet, finding interesting contacts for you within the room to help you develop connections and build relationships with a diverse mix of CEOs, directors, senior managers and entrepreneurs.
Each Urbano event has a unique online Event Group where the profiles of everyone who is attending are showcased, allowing you to make connections before the event, plan who you especially need to speak to and ensure you need never worry again about losing a business card as the Event Group is always available at any time after the event.
Word
Well, a few actually on what happened at our last event.
"I'm a member of many networking organisations, and many of them are full of the 'usual suspects'. Urbano is different. It has a different kind of member – keen to network of course, but keen to actually do business too.
On my second networking event I met a typical 'Urbano' person, and within six days of meeting them they had placed £24,000 worth of business with us.

I go to the events just as keen to 'buy' as to 'sell' which is what networking is about. Urbano's website is fantastic too, and really takes the process to the next level"
Paul Blanchard, Managing Partner, Right Angles
So, for The Long Acre event, as ar all our evening events, enjoy a couple of free drinks and canapes and tremendous opportunities to connect and create business opportunities.

40 already booked for this event and we expect around 60 drawn from every sector of London business so book now!

Or join and enjoy this event (and all our 10 annual evening events) free! https://www.urbanonetwork.co.uk/membership