London networking event - Urbano Finance networking breakfast
Regus London Monument
68 King William Street
London, EC4N 7DZ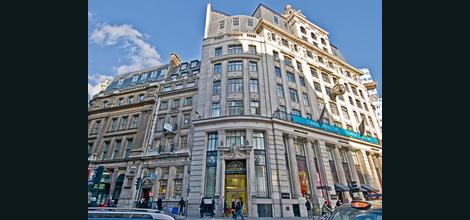 Thursday November 21st

8:00am
Member £20.00 + VAT
Non-Member £25.00 + VAT
* THERE HAVE BEEN ISSUES REPORTED REGARDING THE PAYMENT VERIFICATION PAGE ONLINE USING CERTAIN BROWSERS. IF YOU GET A BLANK PAGE CALL THE OFFICE ON 020 7 203 2215 AND WE WILL TAKE PAYMENT OVER THE PHONE *
Urbano Network hosts a varied calendar of weekly London networking events, including two networking lunches each month. This networking lunch is held as part of our Urbano Finance networking community's calendar of events.
Urbano hosts eight Urbano Finance events per year, including speaker breakfasts, networking lunches and an evening event. Urbano Finance networking events give company directors and entrepreneurs a chance to meet and connect with potential investors and lenders to find finance, lending, advice, information, support and new avenues to finance. It also encourages those who advise companies and those who own them to meet in a relaxed and informal atmosphere to develop working associations and alliances.
Previous Urbano Finance speakers have included Simon Dixon (Bank To The Future), tax expert Jonathan Fisher, QC, John Whiting (Office of Tax Simplification), Modwenna Rees-Mogg - Editor of Angel News, Jo Haigh - Dealmaker and responsible for over 300 multi-million deals, and Darren Westlake (Crowdcube).
For more details about Urbano Finance, please click here: Urbano Finance
Our speaker at this event is Melvyn Gandz, Partner at BSG Valentine. Melvyn boasts an impressive client list in the world of football, including Peter Crouch and Gareth Bale.
Melvyn will discuss the issues surrounding the record-breaking, high-profile transfer of Gareth Bale, including the financial and legal issues around such international transactions.
The focus at any Urbano event is on effective networking, sharing experiences and advice, exchanging information, building connections, and developing future business opportunities.
All Urbano events are open to any company. They are never dry and never dull! Non-members welcome.
Format

8:00am – Registration, coffee, pastries and networking

8:30am – Presentation by Melvyn, followed by Q&A

9:00am – Further coffee, informal and facilitated networking
10.30am
After each Urbano event, we publish a unique online Urbano Event Group. where every attendee - including non-members - is profiled, allowing you to stay connected long after the event has finished. Login via the Urbano website to your own Dashboard created after booking and complete your profiles ready for the event including uploading your photo!

* Non-member price quoted on the event page is the discounted rate for a company's first visit. The price quoted on the actual payment page (usually £28 - £45) is the price relevant for you and the events your company has attended. Non-members companies are allowed to attend up to three networking events.
To join Urbano and enjoy this event free, please view the current membership offer.
www.urbanonetwork.co.uk/membership