London networking event - Urbano Build breakfast with Stephen Hodder, President of RIBA
Royal Institute of British Architects
66 Portland Place
London, W1B 1AD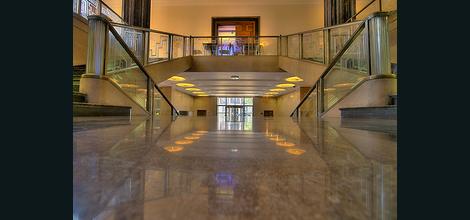 Thursday January 9th

8:00am
Member £24.00 + VAT
Non-Member £28.00 + VAT
Urbano Build is a programme of regular networking events in London aimed at architects, developers, property investors, designers, interior designers and other professionals associated with the built environment sector to make connections, gather information, create associations and find new business opportunities.
Urbano Build events are stripped down conferences, exploring interesting themes and built around great speakers, where the the focus is on networking and creating connections and opportunities. You always meet a diverse range of businesses and their representatives in a lively session of informal but facilitated networking.
For the past five years, Mark Herring, Urbano Network's MD, has been bringing together audiences to hear high-profile sector speakers, such as the The Minister for Architecture, the Chairs of CABE and BURA, Martha Schwartz (landscape architect), Theis + Khan, Jackie Sadek, CEO of UKRegeneration, Mark Bew, the Government's BIM Champion, Kevin McCloud and Wayne Hemingway.
Our guest speaker at our first Build event of 2014 is Stephen Hodder, newly elected President of the Royal Institute of British Architects RIBA). This event will be hosted by RIBA Venues in the fabulous Lutyens Room.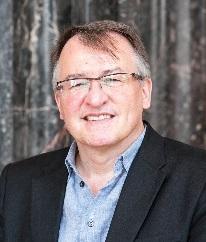 Stephen Hodder became a member of the Royal Institute of British Architects in 1982 and became President of RIBA in September 2013.

His firm, Hodder + Partners has won over 30 major awards, including the Royal Fine Art Commission/Sunday Times Building of the Year Award in 1992, and the Stirling Prize for Architecture in 1996.

Stephen has written and lectured widely, has been a visiting examiner at a number of schools of architecture including Birmingham where he was was visiting professor. He regularly acts as an assessor for architectural competitions and awards systems.

He was awarded an MBE for services to architecture in the Queens Birthday Honours List in 1998. He received an honorary doctorate in 2006 from the Manchester Metropolitan University for his regional, national and international contribution to architecture and won the Roses Design Award for 'Architect of the Year' in the same year.

Stephen will showcase his ambitions for his tenure as RIBA President and also share his strong opinions of where architecture currently stands today and where it needs to be tomorrow.
Event Format

8:00am – Registration, coffee and pastries
8:20am – Presentation by Stephen, followed by Q&A
9:00am – Informal and facilitated networking
- 10.30am
Testimonial
"I have a lot of time for Urbano Build network. They have a philosophy of "exchanging value" that I find rather empowering. Urbano Network is a facilitating vehicle, brokering opportunities for smaller companies to get involved, both with each other, and with larger partners. They champion quality suppliers, especially in areas such as BIM, design and new technologies."
Jackie Sadek, CEO - UK Regeneration
Each Urbano event has a unique online Event Group where every attendee and their company is profiled, accessed through your own Urbano Dashboard. Members get access to full contact details of every attendee. All attendees can access the profiles of people you meet at this event through the Event Group for this event.
* Non-member price quoted on the event page is the discounted rate for a company's first visit. The price quoted on the actual payment page (usually £28 - £45) is the price relevant for you and the events your company has attended. Non-members companies are allowed to attend up to three networking events.
To join Urbano and enjoy this event free, please view the current membership offer. www.urbanonetwork.co.uk/membership