London networking event - Urbano People networking breakfast with Kathryn Nawrockyi
Gestalt Centre London
96-100 Clifton Street
London, EC2A 4TP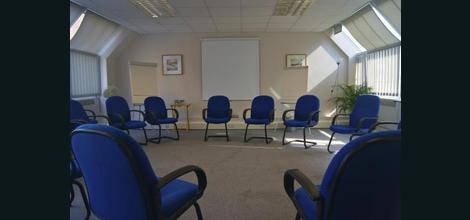 Thursday December 5th

8:00am
Member £20.00 + VAT
Non-Member £25.00 + VAT
Urbano People networking events bring together companies and individuals across the HR, employment, management, recruitment, training and development sectors to expand their knowledge bases, and build connections and develop opportunities for themselves and their companies.
We invite brilliant speakers who are setting agendas for their sector or have amazing experiences and stories to share to present on a topic that will attract a diverse audience. The events are informal and relaxed, with plenty of time to engage with the speaker and the other senior corporate and business representatives present.
This event will especially appeal to companies and individuals who work in or offer supplies to the HR, recruitment, employment and people management, talent and skills, training and development sectors.
Our speaker at this event is Kathryn Nawrockyi, Director of Opportunity Now.

Kathryn is Director of Opportunity Now, the gender equality campaign from Business in the Community. Opportunity Now empowers employers to accelerate change for women in the workplace.
Kathryn began her career at PwC eventually moving to Graduate Recruitment. Whilst at PwC, Kathryn was the elected Women's Officer for the firm's lesbian, gay, bisexual and transgender (LGBT) network. She also spent four years on the steering committee of the Gay Women's Network (GWN), a business consortium which provides access to career development, networking and supports positive change for LBT women in the workplace.
Kathryn will talk about the changes to the modern inclusive workplace, in particular two reports on gender issues in the work.
The first is the the joint Opportunity Now and Race for Opportunity benchmark, the UK's most comprehensive survey of gender and race equality in the workplace.
The second is Project 28-40, an exciting new project recently launched by Opportunity Now gathering the stories of women's experiences in work and already the largest ever survey of women in work in the UK. Take part here: http://urbno.net/383f7
Format
8:00am – Registration, coffee and pastries, networking
8:20am – Presentation by Kathryn
8:45am – Q&A
9:00am – Informal and facilitated networking
10.30am
Urbano events are proven catalysts for the development of connections, the facilitation of introductions between companies and individuals, the sharing of best practice and a gateway to new business opportunities.
Testimonial
"I enjoyed the Urbano event. It was an opportunity to share my strategy, business and vision which is rare when being asked to speak at events in my experience. The group of people were diverse, engaging and intelligent and I would encourage anyone to attend an Urbano event."
Jo Taylor, Head Of Talent, Talk Talk PLC

Each Urbano event has a unique online Event Group where the profiles of everyone who attends are showcased, allowing you to make renew connections well after the event has finished and ensure you need never worry again about losing a business card! This data is accessed through your own Dashboard, found by logging in using the top link once the Event Group is published after the event.
* Non-member price quoted on the event page is the discounted rate for a company's first visit. The price quoted on the actual payment page (£28 - £45) is the price relevant for you and the events your company has attended. Non-member companies are allowed to attend up to three networking events.