London networking event - Urbano Business Networking Breakfast
i2 Office - London City
99 Bishopsgate
City of London
London, EC2M 3XD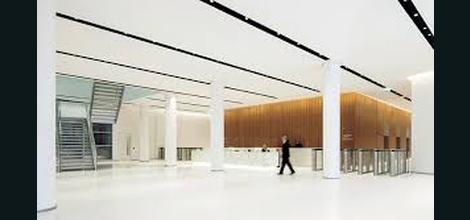 Thursday January 23rd

8:00am
Member £24.00 + VAT
Non-Member £28.00 + VAT
Urbano Business networking breakfasts give company directors, business owners, entrepreneurs and innovators a chance to make connections, build associations, and learn from some of the UK's most informed and successful entrepreneurs, business people and cross-sector specialists.
Urbano speaker breakfasts are stripped down conferences, featuring great speakers, allowing attendees to discuss the issues featured in the guest presentation and plenty of opportunity to network with the speaker and the other attendees, drawn from across a range of sectors and specialities.

About our speaker
Jonathan Moules has been writing about UK business life for the Financial Times since October 2003. As well as interviewing successful and high profile entrepreneurs, he writes about the challenges of building fast growing companies, start-up communities in places like Shoreditch and a host of reports on topics of interest to business people, including crowdfunding, management, investment and enterprise (all topics covered by previous Urbano Business events).
Jonathan will be looking at some of the key themes of his book In his new book, The Rebel Entrepreneur: Rewriting the Business Rulebook, which looks at what makes a successful modern entrepreneur and the attributes these success stories have in common, from early-stage finance, a flexible business model and how to bring the new to market.
All Urbano events are open to any company or individual. They are never dry and never dull! Non-members welcome.
Format

8:00am – Registration, informal networking over coffee & pastries

8:30am – Presentation by Jonathan, followed by Q&A

9:15am – Networking
10.30am
Each Urbano event has a unique online Event Group where the profiles of everyone who attends are showcased, allowing you to make renew connections well after the event has finished and ensure you need never worry again about losing a business card! This data is accessed through your own Dashboard, found by logging in using the top link once the Event Group is published after the event.
* Non-member price quoted on the event page is the discounted rate for a company's first visit. The price quoted on the actual payment page (£28 - £45) is the price relevant for you and the events your company has attended. Non-member companies are allowed to attend up to a maximum of three Urbano networking events. before joining. Details on membership: Membership