London networking event - Urbano People networking breakfast with Ann Pickering
i2 Office - London Mayfair
23 Hanover Square
Westminster
London, W1S 1JB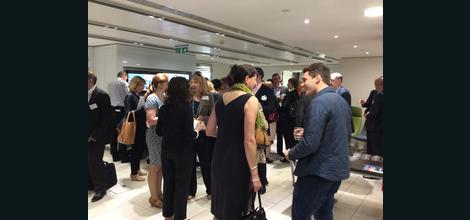 Thursday April 3rd

8:00am
Member £20.00 + VAT
Non-Member £28.00 + VAT
Urbano People networking events bring together companies and individuals across the HR, employment, management, recruitment, training and development sectors to expand their knowledge bases, and build connections and develop opportunities for themselves and their companies.
We invite brilliant speakers who are setting agendas for their sector or have amazing experiences and stories to share to present on a topic that will attract a diverse audience. The events are informal and relaxed, with plenty of time to engage with the speaker and the other senior corporate and business representatives present.
This event will especially appeal to companies and individuals who work in or offer supplies to the HR, recruitment, employment and people management, talent and skills, training and development sectors.
Our speaker at this event is Ann Pickering, HR Director of O2 Telefónica UK.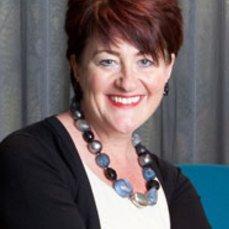 Ann leads a team of 120 HR managers, overseeing the recruitment, training and development of 11,500 O2 staff across the UK.
Ann is a Chartered Fellow of the Institute of Personnel Development. She started her career with Marks and Spencer, subsequently holding a variety of HR roles in different lines of business including at a US investment company, and an international business technology services group before joining O2 in 2004.
Ann will talk about her experiences within HR and especially managing workplace relations at an internationally renowned brand as 02. She will particularly examine on how work, the workplace and recruitment is changing – and how a company like 02 faces the challenges that the internet and mobile present the sector.
Format
8:00am – Registration, coffee and pastries, networking
8:25am – Presentation by Ann, followed by a Q&A
9:15am – Informal and facilitated networking
10.30am
Urbano events are proven catalysts for the development of connections, the facilitation of introductions between companies and individuals, the sharing of best practice and a gateway to new business opportunities.
Testimonials from recent speakers at Urbano People:
"I was delighted to accept a recent invitation to speak at an Urbano People event in London. Sharing with 60 professionals – from right across the HR and other sectors – the dramatic positive impact a consistent focus on engagement and enablement can have on business results, and the hard work involved, was enjoyable and rewarding. The Urbano People audience were diverse and knowledgeable. The questions and networking discussions following my presentation introduced new ideas and observations based on the group's wide experience. I think the Urbano Network is great - both for speakers and attendees - as a forum where professionals can share ideas and thinking and as a place to do - and enjoy doing - business."
Ella Bennett, HR Director - Fujitsu UK & Ireland
"I enjoyed speaking at Urbano. It was an opportunity to sell my strategy, business and vision which is rare when being asked to speak at events in my experience. The group of people were diverse, engaging and intelligent and I would encourage anyone looking to hear strong stories from across the sector to tell to attend an Urbano event!"
Jo Taylor, Head of Talent, Talk Talk
"It was great to speak to an audience who were both knowledgeable about and engaged in the subject, unafraid to ask questions and keen to pick up the threads afterwards. Convivial and focused networking in a relaxed setting."
Graham Snowdon, Editor of The Guardian's Work Supplement
Each Urbano event has a unique online Event Group where the profiles of everyone who attends are showcased, allowing you to make renew connections well after the event has finished and ensure you need never worry again about losing a business card! This data is accessed through your own Dashboard, found by logging in using the top link once the Event Group is published after the event.
* Non-member price quoted on the event page is the discounted rate for a company's first visit. The price quoted on the actual payment page (£28 - £45) is the price relevant for you and the events your company has attended. Non-member companies are allowed to attend up to three networking events.