Urbano networking lunch
Notting Hill Brasserie
92, Kensington Park Road
Notting Hill Gate
London, W11 2PN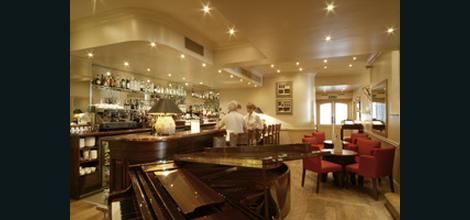 Wednesday October 26th

12:30pm
Member £20.00 + VAT
Non-Member £25.00 + VAT
Our second Urbano networking lunch of October takes place at the fabulous Notting Hill Brasserie, for a fine lunch and glass of wine will accompany some of London's tastiest networking for senior business people.
Notting Hill Brasserie is one of AA Gill's favourite places and this event gives our attendees a chance to enjoy some special selections from the menu and an introduce themselves to a range of businesses and business people from across London's spectrum of professional and creative companies,
Urbano events are open to all companies regardless of size, sector or area. Non-members are more than welcome and the mix of directors, senior managers and entrepreneurs from a variety of companies ensures a lively mix and quality networking.

Our Urbanonetwork lunches attract a diverse mix of member and non-member businesses, and the emphasis is on relaxed and friendly and facilitated networking, some nice food and a drink to accompany it, and plenty of chance to talk, share information, build associations and develop new business.
Menu
Choice of:
Squash encased in puff pastry with feta
or
Seabass roast fillet with chive velouté
Or
Braised beef Bourguignon
All served served with pine nuts and celeriac purée, leek fondue, Dauphinoise potatoes, rocket and parmesan and mixed leaf salad
Please mark your choice in Notes
For each event, Urbano publishes an Event Group. This is an online group containing the profile of the other attendees. You can make initial contact and introductions as part of this group: no more rooms full of strangers! And the event group is archived so no more lost business cards and missed opportunities to connect after the event. To ensure maximum benefit, therefore please complete all information including uploading your picture!
About Urbanonetwork
Urbanonetwork is a new business community and network for London that combines quality networking events and business seminars with unrivalled online networking tools to help you and your company make connections, build new relationships, develop opportunities, win business and grow.

Urbano's constituency is all companies who do business in London, from SME to PLC, and across all sectors. Urbano's approach is to create relaxed, informal events, but with an emphasis on facilitating introductions both at the event and via an online Event Group attached to that event so that the event is a catalyst to lasting connections and new opportunities.