London networking event - London networking evening at Hard Rock Cafe
Hard Rock Cafe
150 Old Park Lane
London, W1K 1QZ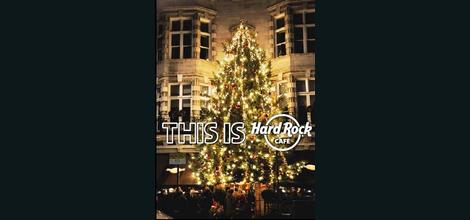 Thursday March 20th

6:00pm
Member £0.00 + VAT
Non-Member £25.00 + VAT
Urbano holds a monthly evening networking event which are famously relaxed and informal events, with facilitated networking and a unique online Event Group for post-event networking. Everyone is also given an attendee sheet with the details of every company and their representatives. Non-members always welcome.
Our hosts at our March networking evening are the famous Hard Rock Cafe opposite Green Park and at the end of Pall Mall. When he is not staring at Eric Clapton's Strat, Urbano's MD Mark Herring will welcome you with a glass of wine and help you find interesting contacts within the roomful of business owners, directors, partners, senior managers and entrepreneurs.
Our networking menu!
Hard Rock's burgers are legendary, but VIP catering is where they really impress! They've catered backstage for the stars at Hard Rock Calling and hosted events for the global corporate companies back at Rock HQ! At our event we will sample a little of their event offerings and of course some of Hard Rock's world famous burgers!
Mini Burger Selection:
Mini Cheeseburger
Mini Legendary S.O.B burger
Mini chicken bugers
Mini pulled pork burgers
Mini Veggie Leggie burgers
Chips and dips
+ a couple of complimentary drinks per attendee
Testimonial
"Urbano evening events are the best nights of networking I have ever had. I have been to hundreds of events but the mix of people and connections I make are always brilliant for me and my business. Truly the most fun and productive nights EVER. And you can quote me on that."
Maverick Litchfield Kelly, Neath Films (www.neathfilms.com)
Join Urbano now and your company will enjoy two free attendees at each of our monthly networking evenings for £295. Individual membership is £250. A monthly payment option is also available. More details here: https://www.urbanonetwork.co.uk/membership
Each Urbano event has a unique online Event Group where the profiles of everyone who attends are showcased, allowing you to make renew connections well after the event has finished and ensure you need never worry again about losing a business card! These profiles are accessed through your own Dashboard, found by logging in using the top link once you have booked. For large evening events, these are pr-published so you can see who is attending before you arrive in the room! No-one is a stranger with Urbano!

* Non-member price quoted on the event page is the discounted rate for a company's first visit. The price quoted on the actual payment page (usually £28 - £45) is the price relevant for you and the events your company has attended. Non-members companies are allowed to attend up to three networking events.