Urbano Host networking morning event
Hoxton Apprentice
16 Hoxton Square
London, N1 6NT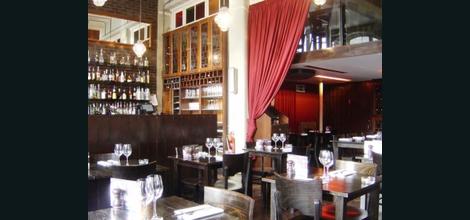 Thursday November 10th

8:00am
Member £15.00 + VAT
Non-Member £18.00 + VAT
Join senior representatives from some of London's finest hotels, restaurants, venues, bars, clubs and leisure and commercial spaces for our latest Urbanohost networking morning. Urbano events are lively and enjoyable affairs.
You are only seated during the 24 minute presentation and the emphasis is on exchanging value and commitments between all attendees.
These Urbanohost events are great ways to meet new contacts, form associations with potential new partner businesses in London, share information and and catch up with industry gossip! They are also designed to develop your personal skills.
Each event features a guest presentation. Our guest speakers are Elicia Henry - Head of Sales at Altitude and Tracey Howes, an experienced marketing professional. Together, they will offer a Masterclass on how to generate business through these two platforms and showcasing how they have used social media to build client bases and gain succesful sales.
Tracey, a restaurant marketing consultant, will look at Twitter as marketing tool whilst Elicia Henry, Sales Director at Altitude 360 will show how to use LinkedIn to find new business opportunities.
Profiles: Tracey Howes Elicia Henry
Our hosts are Lady Val Corbett and the team at Hoxton Apprentice, the fantastic charitable training restaurant in Hoxton Square.
Format
8:00am – Registration, coffee and light breakfast
8:20am – Presentation
8:50am – Q&A
9:00am – 10:00am Informal and facilitated networking
Emma Eversham, Editor at Big Hospitality, on our last Urbanohost networking event: "The event was really well organised..one of the best and most worthwhile networking events I've been to in three years as Editor".
For each event, Urbano publishes an Event Group. This is an online group containing the profile of the other attendees. You can make initial contact and introductions as part of this group: no more rooms full of strangers! And the event group is archived so no more lost business cards and missed opportunities to connect after the event. To ensure maximum benefit, therefore please complete all information including uploading your picture!
THIS EVENT IS FREE FOR REPRESENTATIVES OF URBANO HOST VENUES. TO ENQUIRE ABOUT HOSTING AN URBANO EVENT, OR TO GET YOUR SPECIAL CODE FOR FREE ENTRY, EMAIL mark@urbanonetwork.co.uk