London networking event - Urbano Networking Event with Daniell Morrisey
i2 Office - London Mayfair
23 Hanover Square
Westminster
London, W1S 1JB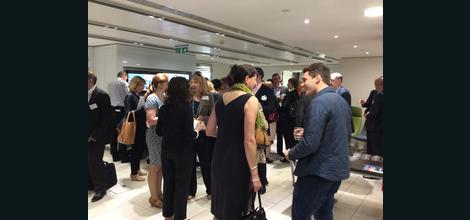 Friday October 7th

6:00pm
Member £20.00 + VAT
Non-Member £25.00 + VAT
Urbano and its networking events' calendar is designed to be diverse and attract different audiences, often to the same event.
This event features Head of Talent at BBC Comedy and should appeal to those in the Media and People Communities.
PLEASE NOTE: THIS IS THE PROSPECTIVE EVENING DATE FOR THE RESCHEDULED EVENT FROM JUNE.

Urbano Media events are aimed primarily but not exclusively at those in the creative sectors, such as advertising, branding, marketing, film, TV, visual and graphic, web and design industries - and also those who supply these sectors.

Urbano People networking events bring together companies and individuals across the HR, employment, management, recruitment, training and development sectors to expand their knowledge bases, and build connections and develop opportunities for themselves and their companies.
This event should appeal equally to those who are looking for freelance opportunities in production or scriptwriting, or for insight on managing a team of permanent and temporary contract employees (see below for Daniell's presentation theme).
Urbano connects every attendee at the event, facilitating introductions between those who didn't know they shared a client or sector in common.
About our speaker, Daniell Morrisey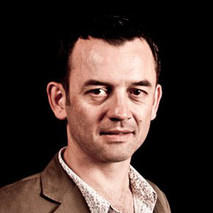 Daniell Morrisey is Head of Talent for BBC Comedy and is always on the search for Directors, Producers and Executives with a funny bone. He was previously Talent Executive with BBC Children's, primarily crewing CBeebies shows.
Daniell's other roles included Business Manager with BBC Vision, the in-house production arm of the BBC comprising Factual, Entertainment, Comedy, Drama, Children's and Multiplatform programming; HR Business Partner to BBC's Entertainment, Comedy and Drama; and as Head of Recruitment for BBC News.
Prior to joining the BBC, Daniell spent many years in the commercial sector recruiting journalists and editorial staff for print, interactive and the broadcast sector, working with a range of companies including Virgin, ITV and AOL.
Daniell is an experienced career coach and, having started his career as a Journalist and Magazine Editor, still writes about career matters.
Daniell will examine how recruitment and retention of talent in the creative sectors has changed and the influence of the internet and social media in both finding performers and crews. He will look at the opportunities for smaller companies within the BBC and pass on his experience in HR and recruitment.
For each Urbano event, Urbano publishes an Event Group. This is an online group containing the profile of the other attendees. The Event Group is permanently accessible after the event so no more lost business cards and missed opportunities to connect in the future. To ensure maximum benefit, therefore please complete all profile information for you and your company including your picture!
* Non-member prices quoted on the Urbano website are the discounted rates for a company's first visit, (the published rate - usually £25 or £28). The quoted price on booking is the relevant price for you. Non-member companies can attend up to three Urbano networking events.

To enjoy this this event free, click here Urbano Membership. *