Urbano business breakfast event
MWB Houndsditch
133 Houndsditch
City of London
London, EC3A 7BX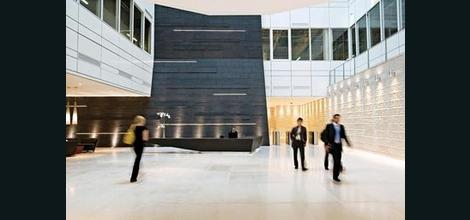 Thursday November 17th

8:00am
Member £20.00 + VAT
Non-Member £25.00 + VAT
Urbano's business breakfasts bring together directors, business owners, entrepreneurs and senior management of companies from across London's corporate and commercial spectrum to share experiences, explore new opportunities and learn lessons to help them drive their businesses forward.
This special event should also attract many of London's most innovative companies, with which Urbano has been closely involved for the past 10 years, especially those involved in the development of technology, software and new media.
Our events are always very informal and relaxed, with plenty of time to network with the other attendees who either own, run or hold senior positions in their companies. The range of businesses represented is a cross-section of London's creative and professional sectors, all happy to share their experiences and connections.
Urbano's philosophy is that each attendee should look to pass a 'packet of value' to everyone they meet. These packets of value can be a piece of information, a promise to meet afterwards or make an introduction, or a host of post-event commitments that each specific conversation encourages.
In this way, each encounter is longer and more valuable than a room full of business people trying to sell to one another. You leave the event with plenty of such 'packets of value' and, of course, your own commitments to the other attendees. The Urbano website also supports these exchanges as some may be some time in the future and so the event is a catalyst to real business benefits!
About our speaker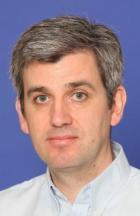 Our special guest speaker is Peter Barron, Google's Head of External Affairs for Europe, Middle East & Africa.
Peter was Editor of Newsnight before joining Google as Head of Communications and Public Affairs in 2008. He spent over 20 years in TV news and current affairs before joining the world's most successful search engine, the primary source of information both commercial and personal and now possibly the world's most powerful company.
Peter will be examining Google's approach to innovation and sharing some of Google's vision for the future shaped by a world where our much of our personal and business lives increasingly now take place online.
Format
8:00am – Registration, coffee and pastries
8:20am – Presentation by Peter Barron
8:45am – Q&A

9:00am – Informal and facilitated networking

For each event, Urbano publishes an Event Group. This is an online group containing the profile of the other attendees. You can make initial contact and introductions as part of this group: no more rooms full of strangers! And the event group is archived so no more lost business cards and missed opportunities to connect after the event. To ensure maximum benefit, therefore please complete all information including uploading your picture!