London networking event - Urbano networking evening at The Alchemist
The Alchemist
6 Bevis Marks
City of London
London, EC3A 7HL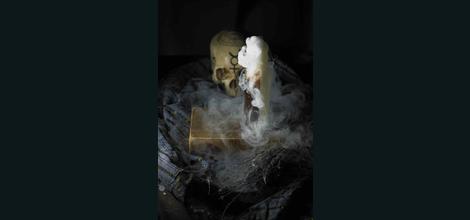 Wednesday September 17th

6:00pm
Member £0.00 + VAT
Non-Member £25.00 + VAT
Urbano holds an evening networking event each month which are famously relaxed and informal events, with facilitated networking and a unique online Event Group for post-event networking. Everyone is also given an attendee sheet with the details of every company and their representatives. Non-members always welcome.
Attendees are drawn from a range of sectors and sizes of companies, from professionals and creatives, directors and managers, large corporates and SMEs, all looking to network over a glass of wine with a friendly crowd of interested contacts.
Our host venue for our September networking evening is The Alchemist Bar & Restaurant in London, where you will will receive a warm welcome, complimentary drinks and canapes, courtesy of the venue.
The Alchemist is the latest Alchemist bar which opens this week at 6 Bevis Marks in the City of London, a new 16-storey building adjacent to the Gherkin. For visuals, click here: Alchemist
A glint of gold amongst the charcoal and black suits of the City heralds the arrival of The Alchemist. Now open from 7am Monday to Friday, and 10am on Saturdays, the latest City hangout provides the ideal backdrop for first-thing breakfast briefings, laid-back lunches, Saturday brunches, post-work tipples, and late night suppers, while a selection of pre-bookable spaces are a must for private parties.
Our monthly evening events usually attract around 70 businesses and their representatives - small growth-focused business owners to managers, directors and senior corporates from larger companies across all of London's professional and creative sectors.
Urbano evenings are famously relaxed and the conversations friendly and natural. The mix is diverse and 'selling' is frowned upon. No rapid-fire two-minute mini-presentations or stiff handshakes as you rush around the room. Introductions are made where Mark Herring feels that a connection may be potentially valuable and you will hear lots of laughter amongst the more serious business that each Urbano event sparks.
Urbano's unique networking toolkit means you won't feel you have missed an opportuinity if you don'manage to speak to everyone in the room. You will always stay connected online through the online event group (even non-members get access) so you can network at your own pace and with those you would like to chat to.
Quotes from event attendees

"Urbano evening events are the best networking nights I have ever had..Lunch was fun, thank you for putting on a great event!..I enjoyed the event - meeting you and many other interesting people. It was a good introduction to Urbano...Top presentation from Loyd Grossman - really enjoyed it!..I made good contacts and I liked the feel of the event...It was pitched just right – good speaker, nice mix of people and an atmosphere that made it easy to mingle.."
**********************

Join Urbano now and your company will enjoy all our eveming events free AND your first networking lunch or breakfast as a member free. A monthly payment option is also available.
To join Urbano and enjoy this event free, please view the current membership offer.
www.urbanonetwork.co.uk/membership
* Non-member price quoted on the event page is the discounted rate for a company's first visit. The price quoted on the actual payment page (usually £28 - £45) is the price relevant for you and the events your company has attended. Non-members companies are allowed to attend up to three Urbano events.
Each Urbano event has a unique online Event Group where the profiles of everyone who attends are showcased, allowing you to make renew connections well after the event has finished and ensure you need never worry again about losing a business card! These profiles are accessed through your own Dashboard. Event Groups are published immediately after each event.