London networking event - Networking Masterclass with Mark Herring
i2 Office - London West End
103 Wigmore St
Marylebone
London, W1U 1QS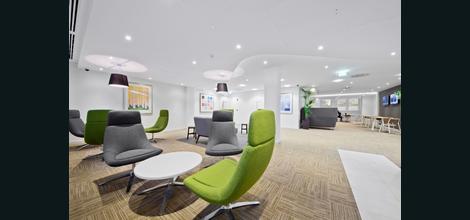 Wednesday September 17th

1:00pm
Member £35.00 + VAT
Non-Member £49.00 + VAT
Last year Mark Herring, MD of Urbano Network, ran a series of Networking Masterclasses that were sold out. And then forgot to do any more as Urbano, the network he created, grew in size and stature.
Now he is back and without the aid of tights or a cape is ready to help any company or individual find great results for their businesses through networking.
SOLD OUT!
PLEASE NOTE: MAXIMUM 20 ATTENDEES AND ONLY TWO PLACES LEFT. PLEASE BOOK ASAP TO AVOID DISAPPOINTMENT. MASTERCLASSES HELD EACH MONTH AND USUALLY THE AFTERNOON BEFORE THE URBANO EVENING EVENT. COMPANY TRAINING FORMATS ALSO AVAILABLE. EMAIL mark@urbanonetwork.co.uk FOR DETAILS.
Sample testimonial from the last Masterclass held in June, which 100% of attendees rated Good or Excellent.

"I'm a fairly hard taskmaster, so don't give out too many 'Excellents' lightly on surveys, but I took a lot from the session and enjoyed the relaxed nature of the presentation. It was the first time I had attended such an event feeling focussed and fully committed to networking becoming an increasingly bigger part of my role within the company. It has encouraged me to embrace the role with a bit less cynicism. A very worthwhile event."
This Networking Masterclass is a fast-paced three-hour roller-coaster ride through modern networking and is suitable for any company in any sector.
All facets of networking will be examined, including: How to approach event networking; How to find the right events for you and to make best use of your time; how to develop contacts into valuable connections; how to use platforms like LinkedIn and Twitter as networking tools, and your own website. He will even show the shy how starting a conversation is easy and the hard-bitten how networking can also be fun.
About the presenter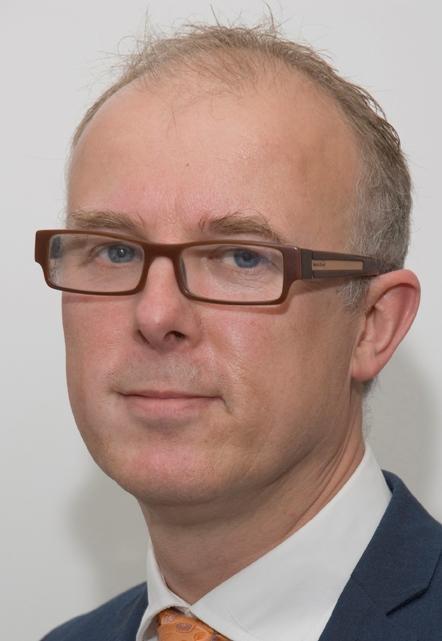 Mark Herring, MD of Talent Lab and Urbano Network, who has spent over 10 years at the forefront of event-based and online business networking.
He has delivered over 1,500 networking events, connected over 30,000 business people and their companies and generated millions of pounds worth of sales for their business.
His approach to networking blends branding, marketing, the rise of online tools, his own experience, psychology and science to build a simple toolkit that any person can use when networking.
For more about Mark, please visit Talent Lab
MASTERCLASS ATTENDEES BOOKING THE URBANO EVENING EVENT WHICH FOLLOWS AT THE ALCHEMIST IN THE CITY OF LONDON. GET A SPECIAL COMBINED EVENT RATE OF £60 FOR BOTH EVENTS. ENTER THE PRMOTIONAL CODE 'masterclass' WHEN BOOKING.

What some previous networking masterclass attendees have said:
"Well organised with tools and tips you can actually use."
"It was excellent, very useful."
"I came out of the session with thoughts on how I currently approach networking events and what I can change and do to get more out of them. I also found Mark's knowledge and passion for networking infectious."
"Very useful and enjoyable."
"Really enjoyed the pace and content of the workshop!!"
Testimonials about Mark as a networker
"Mark amazes me with his ability to connect people and seek value (for them) through potential business partnerships and opportunities"
"Mark is a very personable and energetic networker, with lots of positive ideas for business generation."

"Mark is a great guy to work with, very personable and i would not hesitate to recommend both him and his events."
"Mark is knowledgeable and well-organized and an excellent presenter on the subject of business networking."
"Mark has always been very good at causing productive networking to happen - he has a real ability to know who should be talking to who to sow the seeds of long term business relationships."
"Mark has been very supportive of my business and is very easy going and inclusive and welcoming and a very good host."
Each Urbano event has a unique online Event Group where every attendee and their company is profiled, accessed through your own Urbano Dashboard. Members get access to full contact details of every attendee. All attendees can access the profiles of people you meet at this event through the Event Group published after the event.
Non-member price quoted on the event page is the discounted rate for a company's first visit. The price quoted on the actual payment page (usually £28 - £49) is the price relevant for you and the events your company has attended. Non-members companies are allowed to attend up to three networking events.
To join Urbano and enjoy this event at member rates, please view the current membership offer. Membership starts at 69p per day.
www.urbanonetwork.co.uk/membership