Urbano networking lunch
Mint Leaf Lounge
12 Angel Court
London, EC2 7HB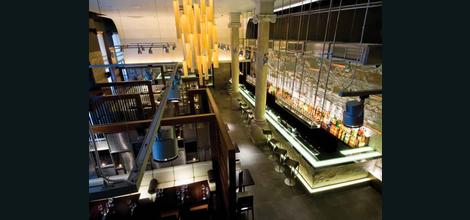 Wednesday November 30th

12:30pm
Member £20.00 + VAT
Non-Member £25.00 + VAT
Urbano Network holds two networking lunches per month where the emphasis is on providing brilliant networking but where our roster of partner host venues ensures everyone also enjoys a quality lunch.
Urbano events are open to all companies regardless of size, sector or area. Non-members are more than welcome and the mix of directors, senior managers and entrepreneurs from a variety of companies ensures a lively mix and quality networking.

Urbano networking lunchtime event usually attract between 20-30 attendees, where the emphasis is on relaxed and friendly and facilitated networking and plenty of chance to talk, share information, build associations and develop new business.
Our hosts for this this event in the heart of the City of London, just around the corner from the Stock Exchange will be the brilliant Mint Leaf Lounge & Restaurant. The food is guaranteed to be amazing and each attendee will also enjoy a complimentary glass of wine or soft drink.
Menu
Bowl Food - (one from)
Malabar fish curry & Steamed rice
Vegetable Biryani
Chicken Biryani
Lamb and Spinach Curry & Steamed rice
Canapes
Tandoori Salmon, Chicken Tikka, Lamb Kebab, Potato and Green Pea Cakes, Vegetable Kebabs, Tandoori Paneer
Book NOW to enjoy early-bird prices (indicate your main choice in Notes)!

Each Urbano event has a unique online Event Group where the profiles of everyone who attends are showcased, allowing you to make renew connections well after the event has finished and ensure you need never worry again about losing a business card again! This data is accessed through your own Dashboard, found by logging in using the top link once you have booked.
About Urbano Network
Urbano Network is a business network community for London that combines quality networking events and business seminars with unrivalled online networking tools to help you and your company make connections, build new relationships, develop opportunities, win business and grow.

Urbano's constituency is all companies who do business in London, from SME to PLC, and across all sectors. Urbano's approach is to create relaxed, informal events, but with an emphasis on facilitating introductions both at the event and via an online Event Group attached to that event so that the event is a catalyst to lasting connections and new opportunities.