Urbano People networking breakfast event
MWB Holborn
88 Kingsway
London, WC2B 6AA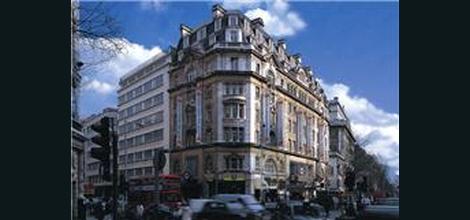 Thursday December 8th

8:00am
Member £20.00 + VAT
Non-Member £25.00 + VAT
Urbano's next business networking breakfast takes place on Thursday December 8th at 8am at MWB Business Exchanges centre in Holborn featuring special guest speaker Charlie Duff (see below).
Urbano breakfast event sfeature great speakers to encourage debates around the current issues facing those in communities of common interest, where those in connected sectors can come and enjoy thought-provoking discussions and brilliant but informal networking.
This event is under the Urbano People banner. Urbano People events are for companies and individuals with a specific interest in the worlds of HR, recruitment, training, development and staff management. Non-members are welcome at any Urbano event.
Urbano events are designed to be catalysts for the development of connections, the facilitation of introductions across sectora and companies, the sharing of best practice and a gateway to new opportunities.
With Urbano's unique interactive website connecting all attendees in an online Event Group after the event, an Urbano networking breakfast gives you an unrivalled chance to meet with a group of like-minded, experienced participants and share opportunities.
Our special guest speaker is Charlie Duff, editor and writer on HR issues.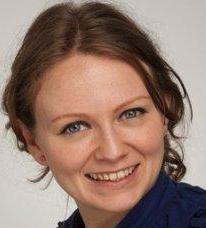 Charlie was previously Editor at HRzone.co.uk and Assistant Editor for B2B magazine the HRDIRECTOR. She is now community manager for BraveNewTalent.com, the site for anyone serious about getting the most out of their career.

She has written for many publications including Building Products, Buzz, Living Woods and Permaculture. Past bylines have included The Times and Stuff.tv
Charlie will examine the use of social media in recruitment and HR, and the new growth area of online communities.
Format
8:00am – Registration, coffee and light breakfast
8:20am – Presentation by Charlie Duff
8:45am – Q&A
9:00am – Informal and facilitated networking
Following John's presentation there will be plenty of time to meet the other attendees, network and share information, news, opinions and new business opportunities.
Boosted by coffee and pastries, Urbano breakfasts are lively, where friendly and facilitated networking with a diverse group of directors and senior managers ensures the event will be stimulating, enjoyable, valuable and a great start to your business day!
About Urbano
Urbano Network is a business community for London, combining quality networking and business events with unique online tools to help CEOS, directors, senior managers and entrepreneurs make connections, develop relationships within and across sectors, share ideas and win new business.
For each event, Urbano publishes an Event Group. This is an online group featuring the profiles of every attendee. After each event, the event group can be accessed through the site by each attendee. This means every connection is available to contact and in Urbano parlance, you can keep exchanging 'packets of value' which leads to relationships and business opportunities.
So, no more lost business cards and missed opportunities to connect! To ensure maximum benefit, therefore please complete all information including uploading your picture!