London networking event - Urbano People networking event featuring Daniel Barnett
i2 Office - London City
99 Bishopsgate
City of London
London, EC2M 3XD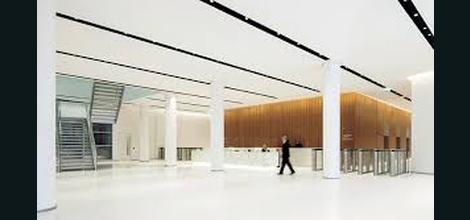 Wednesday April 8th

8:00am
Member £24.00 + VAT
Non-Member £28.00 + VAT
Urbano People networking events bring together companies and individuals across the HR, employment, management, recruitment, training and development sectors to expand their knowledge bases, and build connections and develop opportunities for themselves and their companies.
We invite brilliant speakers who are setting agendas for their sector or have amazing experiences and stories to share to present on a topic that will attract a diverse audience. The events are informal and relaxed, with plenty of time to engage with the speaker and the other senior corporate and business representatives present.
This event will especially appeal to companies and individuals who work in or offer supplies to the HR, recruitment, employment and people management, talent and skills, training and development sectors.
Our speaker at this event is the always entertaining, ever informative Daniel Barnett, Employment and HR Law specialist barrister who will be leading us through the implications for employers and employees on the new Shared Parental Leave legislations due to arrive on the statute books on April 5th.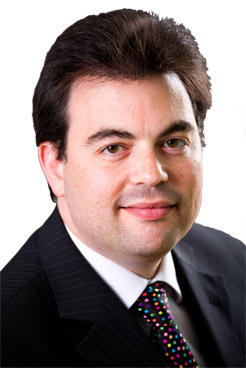 Daniel Barnett is highly regarded for his employment and HR law expertise, representing both employers (80%) and employees (20%), appearing in many Court of Appeal and Employment Appeal Tribunal cases and in employment tribunals.
He has acted for many FTSE-100 and high-profile clients include a Royal Family, international airlines, senior executives of quoted companies and David & Victoria Beckham's nanny. His specific areas of interest are post-termination restrictive covenants, age discrimination and retirement issues, industrial law (strikes), employment agencies and permanent health insurance disputes.
Daniel is founder of the Employment Law (UK) mailing list, an email bulletin service used by 30,000 solicitors, barristers, judges and HR professionals. He is a member of various Bar Council committees and committees of the Honourable Society of Lincoln's Inn. He is also a regular contributor to television and radio on current legal issues, and is the resident lawyer on LBC 97.3.
Daniel will look talk on ways to avoid tribunals and good HR practice gleaned from 20 years of experience defending companies. As a recent attendee of his seminars said: "Daniel Barnett is simply the best presenter in employment law I have ever seen."
Format
8:00am – Registration, coffee and pastries, networking
8:25am – Presentation by Daniel, followed by a Q&A
9:15am – Informal and facilitated networking
10.30am
Urbano events are proven catalysts for the development of connections, the facilitation of introductions between companies and individuals, the sharing of best practice and a gateway to new business opportunities.
Testimonials from recent speakers at Urbano People:
"I was delighted to accept a recent invitation to speak at an Urbano People event in London. Sharing with 60 professionals – from right across the HR and other sectors – the dramatic positive impact a consistent focus on engagement and enablement can have on business results, and the hard work involved, was enjoyable and rewarding. The Urbano People audience were diverse and knowledgeable. The questions and networking discussions following my presentation introduced new ideas and observations based on the group's wide experience. I think the Urbano Network is great - both for speakers and attendees - as a forum where professionals can share ideas and thinking and as a place to do - and enjoy doing - business."
Ella Bennett, HR Director - Fujitsu UK & Ireland
"I enjoyed speaking at Urbano. It was an opportunity to sell my strategy, business and vision which is rare when being asked to speak at events in my experience. The group of people were diverse, engaging and intelligent and I would encourage anyone looking to hear strong stories from across the sector to tell to attend an Urbano event!"
Jo Taylor, Head of Talent, Talk Talk
"It was great to speak to an audience who were both knowledgeable about and engaged in the subject, unafraid to ask questions and keen to pick up the threads afterwards. Convivial and focused networking in a relaxed setting."
Graham Snowdon, Editor of The Guardian's Work Supplement
Each Urbano event has a unique online Event Group where the profiles of everyone who attends are showcased, allowing you to make renew connections well after the event has finished and ensure you need never worry again about losing a business card! This data is accessed through your own Dashboard, found by logging in using the top link once the Event Group is published after the event.
* Non-member price quoted on the event page is the discounted rate for a company's first visit. The price quoted on the actual payment page (£28 - £45) is the price relevant for you and the events your company has attended. Non-member companies are allowed to attend up to three networking events.