London networking event - networking lunch at The Grill On The Market
The Grill On The Market
2-3 West Smithfield
London, EC1A 9JX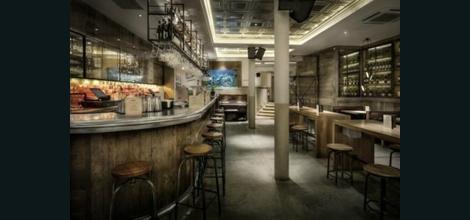 Wednesday May 27th

12:30pm
Member £20.00 + VAT
Non-Member £25.00 + VAT
Urbano Network hosts an Urbano Build networking lunch at the Grill on the Market, to bring together companies and individuals from across London's creative and professional Built Environment spectrum to meet, connect, eat, drink and develop business opportunities.
Urbano Network hosts a varied calendar of weekly London networking events, including two networking lunches each month. Urbano's networking events are open to all companies regardless of size, sector or area. Non-members are always welcome and our networking lunches usually attract 40 (maximum) attendees, a mix of business owners, company directors, senior managers and corporate representatives from across all sectors ensuring effective, quality networking.

This Urbano lunch celebrates Clerkenwell Design Week (CDW 19-21 May), and is designed to bring together all those who work and are based in Clerkenwell, Farringdon, and beyond. A chance for neighbours to meet, regardless of sector, but will also bring together those in the Urbano Build community - architects and designers, construction professionals, property experts, advisors, financiers and others with an interest in the sector, the area, or just want to build valuable new connections.
For details about Urbano Build, click here: Urbano Build
Urbano lunches are very relaxed and informal. We help you make introductions most relevant to you and your business, but the conversations are friendly, with the emphasis on genuine conversations rather than a series of sales pitches. We usually only sit down to eat and the events are lively but not rushed.
Our host venue is the fantastic Grill on the Market. Each attendee will enjoy the menu below and a free glass of house wine, bottle of beer, or soft drink.
Menu
Warm Baked Sourdough Loafs
Marinated Olives
Bang Bang Chicken Skewers
Thai Fish Cakes
Duck Spring Rolls
Calamari
Home-Cut Chips
Mini Burgers

After each event, we publish a unique online Urbano Event Group. where every attendee - including non-members - is profiled, allowing you to stay connected long after the event has finished. Login via the Urbano website and view via your Dashboard created upon your first booking.
Non-member price quoted on the event page is the discounted rate for a company's first visit. The price quoted on the actual payment page (usually £28 - £45) is the price relevant for you and the events your company has attended. Companies are allowed to send representatives to a maximum of three Urbano events as non-members.
To join Urbano, please view the current membership offer.
www.urbanonetwork.co.uk/membership