London networking event - networking evening event with Brewdog
Barber-Surgeons' Hall
Monkwell Square
Wood Street
London, EC2Y 5BL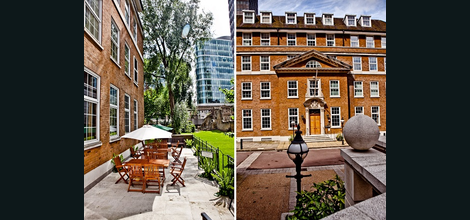 Thursday June 11th

6:00pm
Member £20.00 + VAT
Non-Member £25.00 + VAT
Urbano Network hosts a varied calendar of weekly London networking events, including breakfast events featuring great speakers, networking lunches and a monthly networking evening which are free for members.
This special Urbano networking evening features Brewdog, the self-styled punks of craft ale brewing, who since being an apple in the two founders' eyes in 2007, have grown to over 360 employees and 15,000 shareholders, with new beers, bars and now countries added on a weekly basis.
James Watt, one of Brewdog's founders will briefly talk about how they have achieved this phenomenal success on the back of their own crowdfunding rounds and the part social media has played in their success.

We will also enjoy a chance to drink some of the range of their brilliant beers including Vagabond, their gluten-free IPA!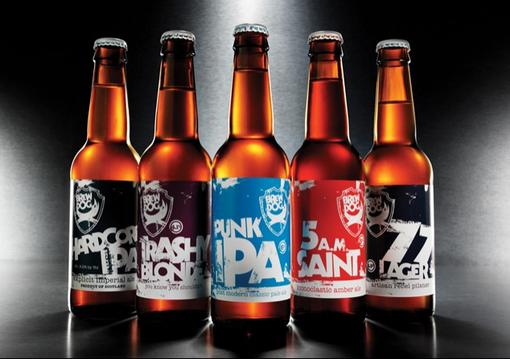 BrewDog is currently in its fourth Equity For Punks round to fund its next wave of expansion. For details click here: Equity For Punks IV
Our hosts are The Barber-Surgeons' Hall in the heart of the City of London, an elegant and welcoming venue offering bespoke event management, on site catering and total commitment to any event.
The hall itself is a beautiful mansion situated in a tranquil square off London Wall in the heart of the City of London and features a series of interconnecting reception rooms, panelled with Japanese oak and filled with the treasures of the Barbers' Company.

The outside space offers a stunning terrace and garden boasting the London Wall at its perimeter. The garden provides a beautiful backdrop from the terrace running the full length of the Great Hall.

Our catering is provided by Party Ingredients are amazing event caterers and managers, handling royal gala dinners, receptions and corporate events with style and aplomb. For our event we are promised tasty sliders, special rarebit on BrewDog bread and doughnuts! Party Ingredients
Special Event Menu

Canapés

- Chicken and Parmesan Caesar
- Chicory Boats
- Stuffed Pea Pods
- Cornish Mackeral Pate
- Beer Bread Rarebit
- Haddock & Spinach Fishcakes & tartare sauce
- Vegetable Samosa with cucumber yoghurt

Bowl Food
- 2 Bite Size Specialist Angus Beef Burgers
- Homemade Tomato Relish and Brioche Bun
- Sunblushed Tomato, Buffalo Mozzarella & Avocado Salad
- Sweet Basil Salsa
- Sole and Salmon Ceviche

To Finish
- Miniature Eton Mess Pavlovas with raspberries & kirsch
Like all Urbano events, there will be plenty of chances to talk, share information, build associations and develop new business. We make introductions between businesses where we thing there will be common interest and value, often using knowledge gained by previous conversations or our own research.
Each Urbano event has a unique online Event Group where every attendee and their company is profiled, accessed through your own Urbano Dashboard. Members get access to full contact details of every attendee. All attendees can access the profiles of people you meet at this event through the Event Group published after the event.
Non-member price quoted on the event page is the discounted rate for a company's first visit. The price quoted on the actual payment page (usually £28 - £45) is the price relevant for you and the events your company has attended. Non-members companies are allowed to attend up to three networking events.