Urbano networking evening reception
Institute of Directors
116 Pall Mall
London, SW1Y 5ED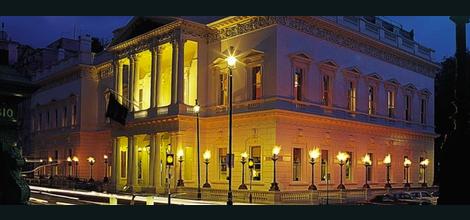 Wednesday January 18th

6:00pm
Member £0.00 + VAT
Non-Member £40.00 + VAT
Our first Urbano networking evening event of 2012 for members and non-members takes place at the Institute of Directors situated at 116 Pall Mall.
THIS EVENT IS NOW CLOSED FOR BOOKINGS. DO NOT BOOK USING THE LINK! IF YOU WOULD LIKE TO ATTEND, PLEASE EMAIL mark@urbanonetwork.co.uk
Urbano evenings are famously relaxed and informal events, with facilitated networking and a unique online Event Group for post-event networking.
Urbano's Chief Networking Officer, Mark Herring, welcomes all with a free glass of wine and helps you find interesting contacts within the roomful of business owners, directors, partners, senior managers and entrepreneurs. The conversations are unpushy and the emhasis on helping one another, where the event itself is seen as a a catalyst and the reactions spark off around the room!
Each Urbano event has a unique online Event Group where the profiles of everyone who attends are showcased, allowing you to make renew connections well after the event has finished and ensure you need never worry again about losing a business card! This data is accessed through your own Dashboad, found by logging in using the top link once you have booked.
Testimonial
"The last Urbano evening event was the best night of networking I have ever had. I have been to hundreds of events but the mix of people and connections I made were brilliant for me and my business. Truly one of the most fun and productive nights EVER. And you can quote me on that."
Maverick Litchfield Kelly, Neath Films (www.neathfilms.com)
For this event with the IOD and their conference team, we will all enjoy a couple of complimentary glasses of wine, nibbles and tremendous opportunities to connect and create business opportunities.

Or join Urbano and enjoy this event (and all our annual evening events) free! Membership currently runs to January 1st 2013 for the cost of the annual membership (£295). A monthly payment option is available. https://www.urbanonetwork.co.uk/membership