Urbano Host Breakfast with NISP London
Hoxton Apprentice
16 Hoxton Square
London, N1 6NT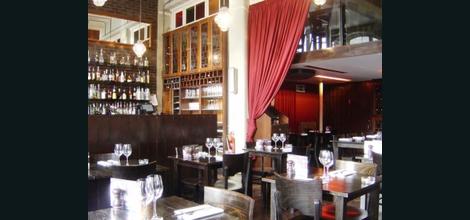 Thursday February 2nd

8:00am
Member £15.00 + VAT
Non-Member £20.00 + VAT
Join representatives from some of London's finest hotels, restaurants, venues, bars, clubs and leisure and commercial spaces for our first Urban Host networking event of 2012.
Urbano events are lively and enjoyable affairs. You are only seated during the 24 minute presentation and the emphasis is on exchanging value and commitments between all attendees. These events bring together those in management, marketing, operations, as well as industry advisors and specialists to exchange information, ideas and new business opportunities.
These Urbano Host events are great ways to meet new contacts, form associations with potential new partner businesses in London and and catch up with industry gossip! They are also help develop your company's potential and your personal skills.
This event will feature an examination of reducing waste in the sector lead by representatives of NISP London, the National Industrial Symbiosis Programme.

The NISP London team, featuring Debra Power and Eoin Harris, will look at ways of reducing waste that is heading to landfill, especially food waste. The bottom line benefits to every business are staggering as well as being a high priority for government backed up by increasingly stringent legislation.
Our hosts are Lady Val Corbett and the team at Hoxton Apprentice, the fantastic charitable training restaurant in Hoxton Square.
Format
8:00am – Registration, coffee and light breakfast
8:20am – Presentation by NISP London
8:50am – Q&A
9:00am – 10:00am Informal networking
Emma Eversham, Editor at Big Hospitality, on Urbano Host networking events: "The event was really well organised. One of the best and most worthwhile networking events I've been to in three years as Editor".
For each event, Urbano publishes an Event Group. This is an online group containing the profile of the other attendees. The group is available for post-event connections online - no more lost business cards and missed opportunities to connect after the event. To ensure maximum benefit, therefore please complete all information including uploading your picture!
THIS EVENT IS FREE FOR HOTELS, RESTAURANT AND URBANO MEMBER VENUES. TO GET YOUR SPECIAL CODE FOR FREE ENTRY, EMAIL mark@urbanonetwork.co.uk